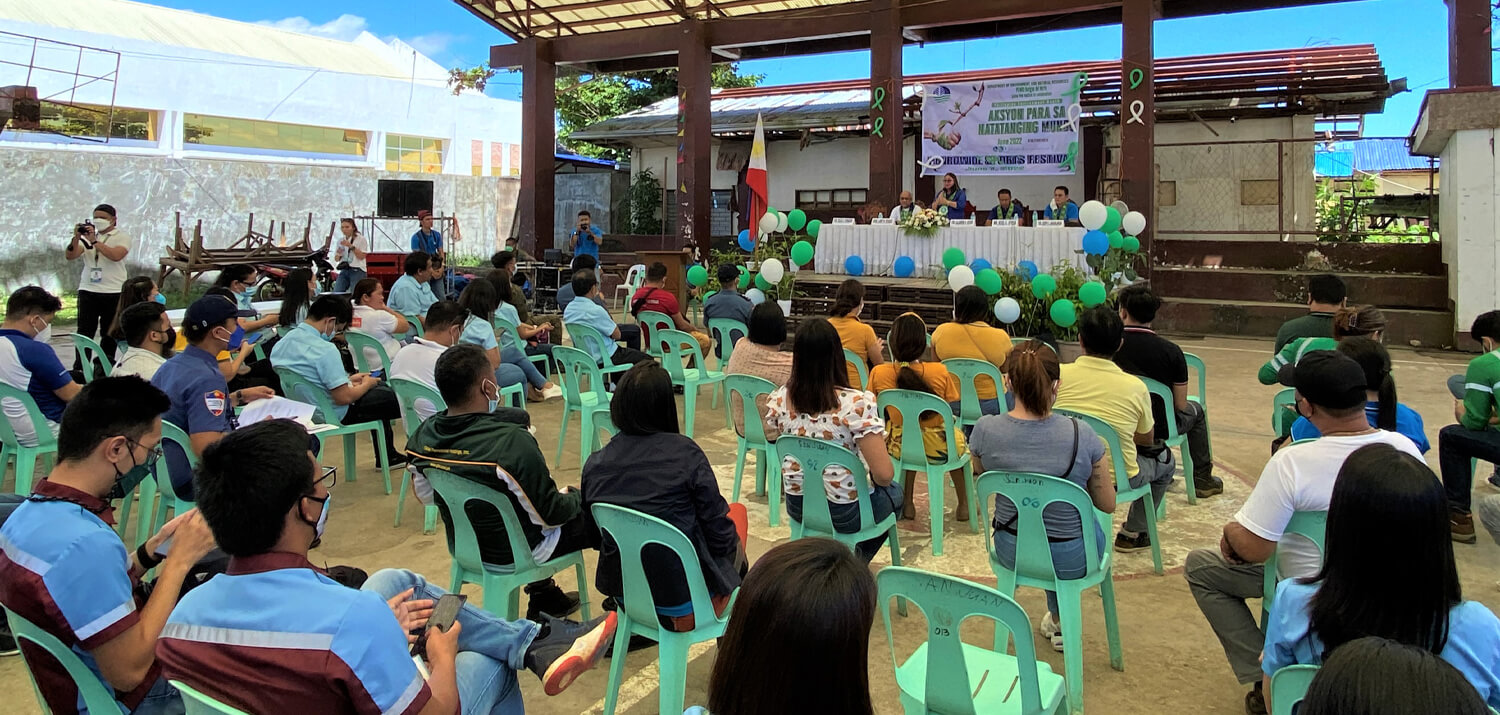 The Provincial Environment and Natural Resources Office of Surigao del Norte and the Mines and Geosciences Bureau Regional Office No. XIII, in cooperation with the Caraga Mine Environmental Management Council, Inc., kicked off the 2022 Environment Month Celebration with a caravan and a short program on June 1 in Surigao City.
At the program, messages were delivered by the PENR Officer of Surigao del Norte, For. Alejandra B. Boiser; the MGB Caraga Regional Director, Engr. Larry M. Heradez, and the CENR Officer of Tubod, Mr. Ruel E. Efren. Moreover, various partners from the Philippine Army, Philippine National Police, Philippine Coast Guard and Philippine Ports Authority were awarded with Certificates of Commendation in recognition of their commitment and support to the enforcement of relevant environmental laws as well as the implementation of environmental protection in the Province of Surigao del Norte.
In his message, RD Heradez stated that the MGB Regional Office No. XIII is united with the Department of Environment and Natural Resources and the whole nation in the Environment Month Celebration. "Let us cultivate an ecological conscience as we live in consonance with the principles of living lightly, saving resources and sharing opportunities. In essence, it is crucial for each one of us to be part of this green cause in order for us to see the fruits of our long-hoped for aspirations. Let's think green, breathe green, and live green!," he imparted.
The event was attended by DENR-PENRO, DENR-CENRO and MGB Regional Office No. XIII personnel. Similarly, representatives from the following Caraga mining firms took part in the event:
• Adnama Mining Resources, Inc.
• Agata Mining Ventures, Inc.
• Cagdianao Mining Corporation
• Carrascal Nickel Corporation
• Greenstone Resources Corporation
• Hinatuan Mining Corporation
• Manila Mining Corporation
• Marcventures Mining and Development Corporation
• Platinum Group Metals Corporation
• SR Metals, Inc.
• Silangan Mindanao Mining Company, Inc.
• Taganito Mining Corporation
The theme of this year's Environment Month Celebration is Aksyon Para Sa Natatanging Mundo #OnlyOneEarth which calls for collective, transformative action on a global scale to celebrate, protect and restore our planet. We only have one earth and we are responsible for its preservation.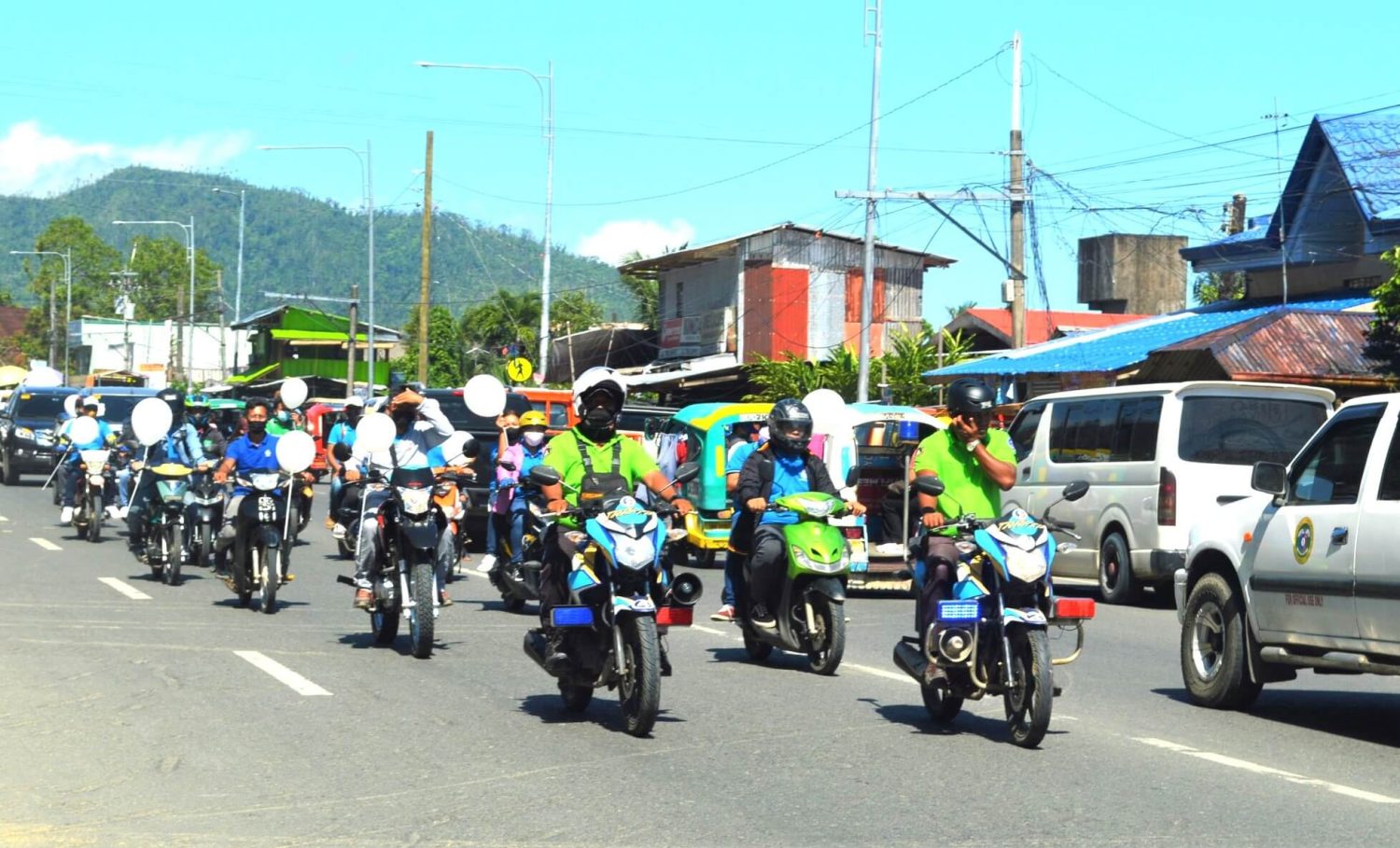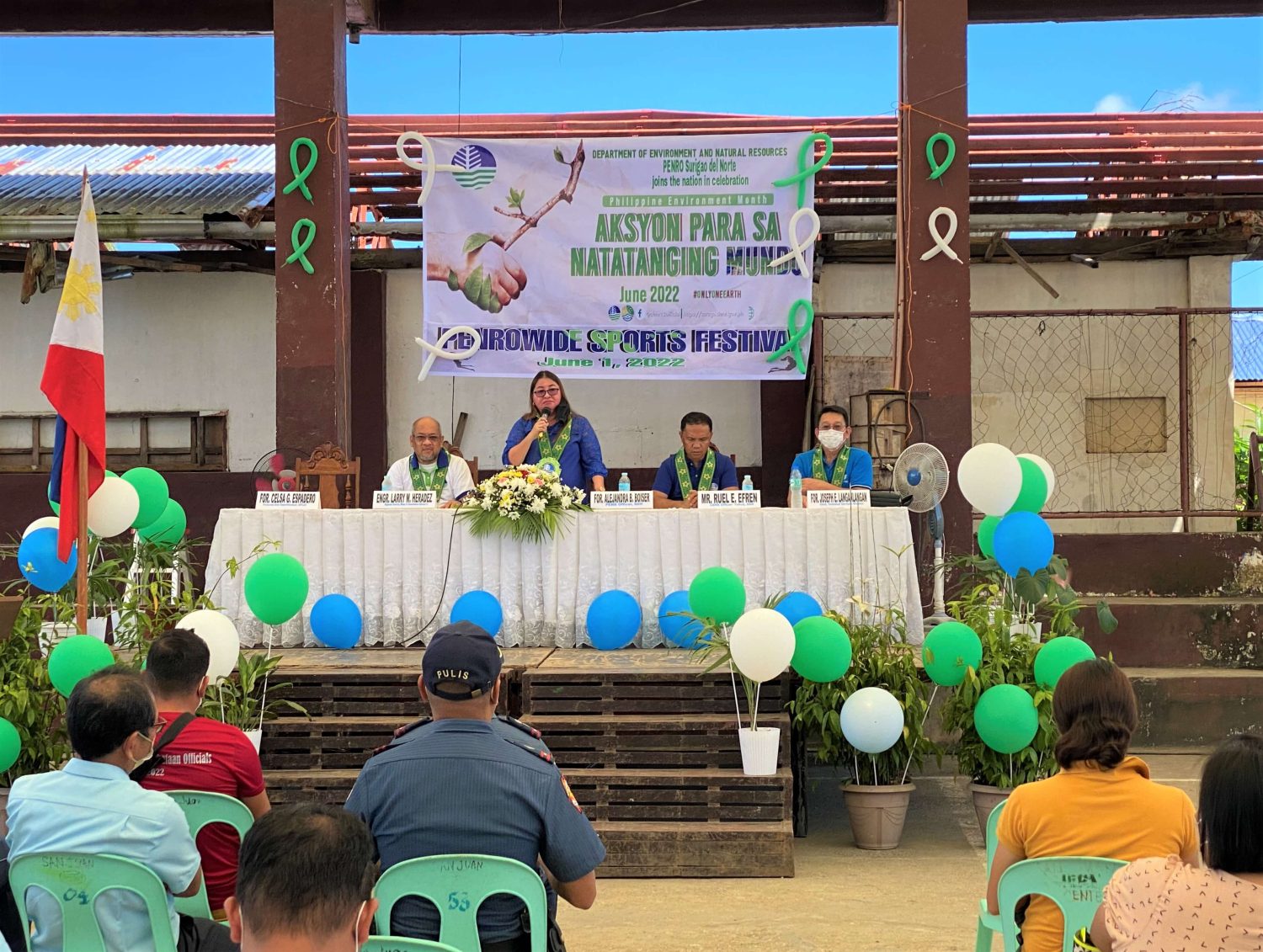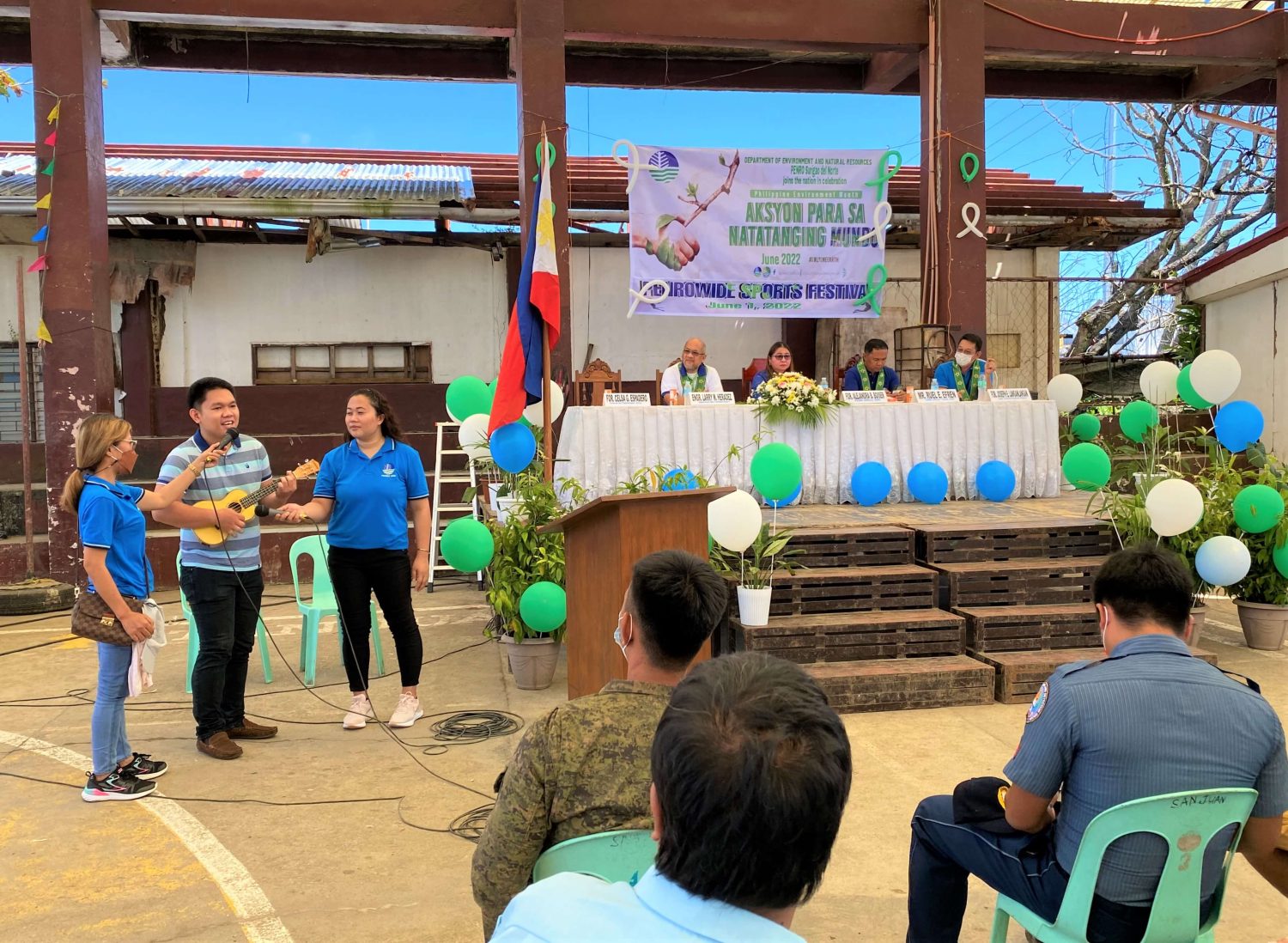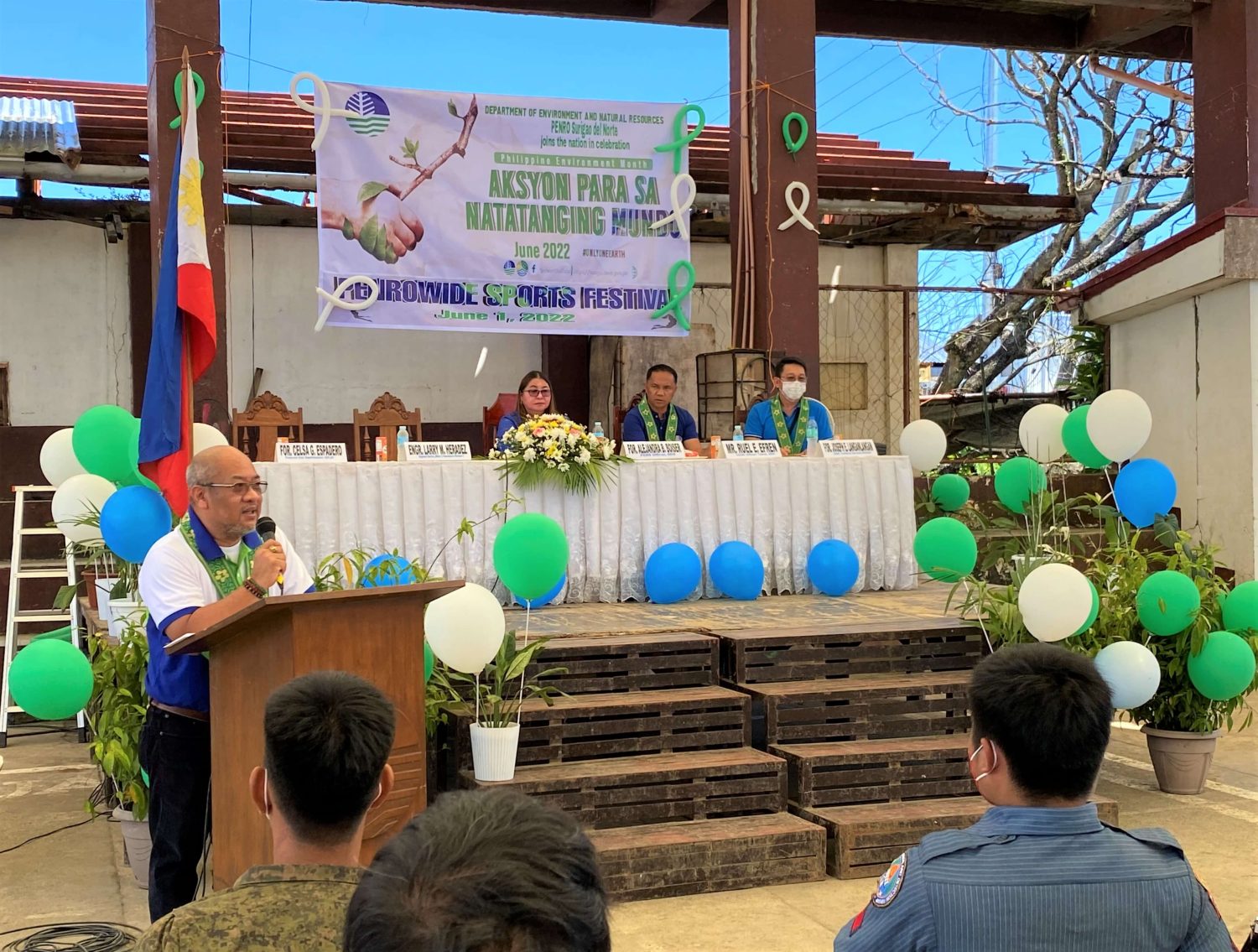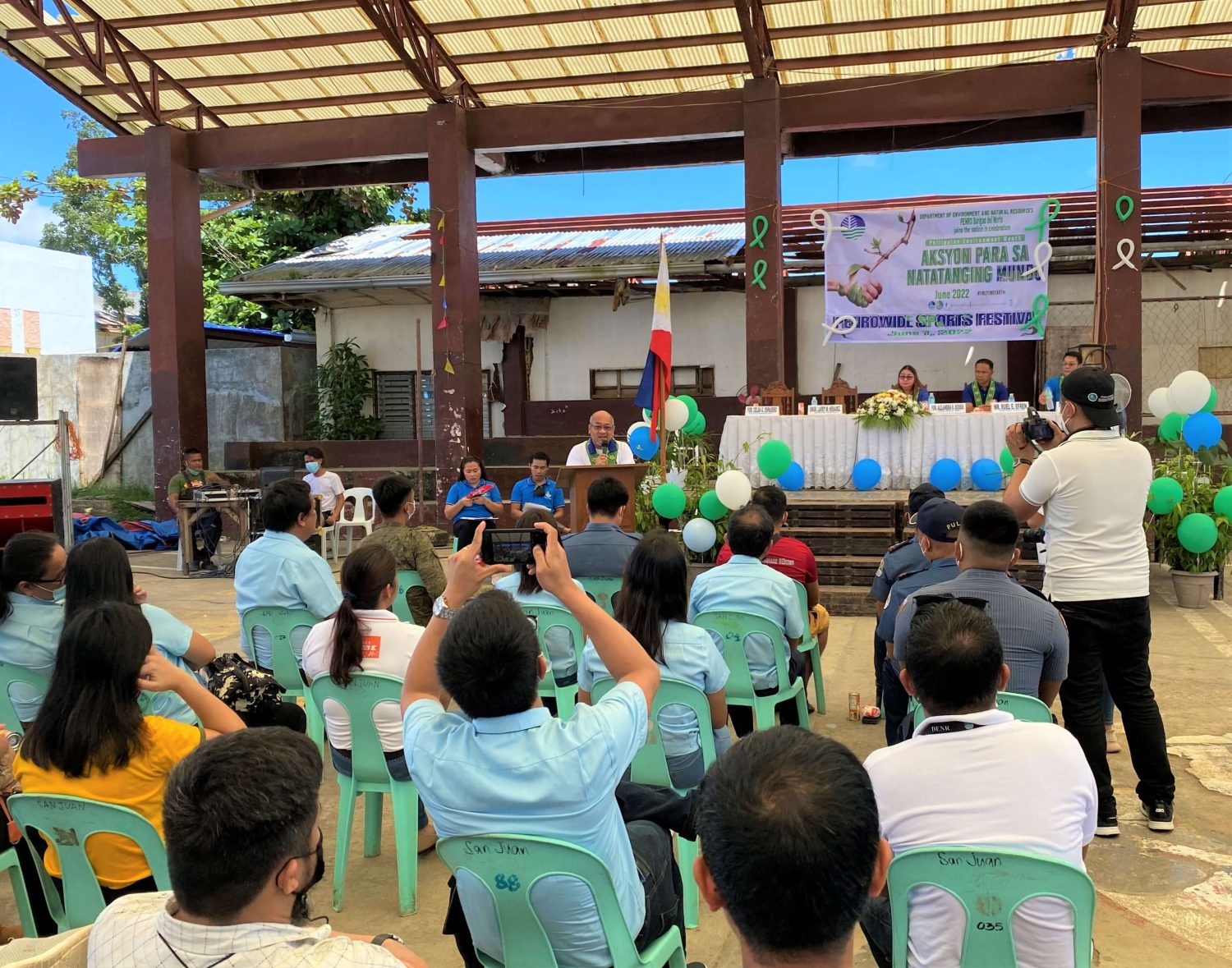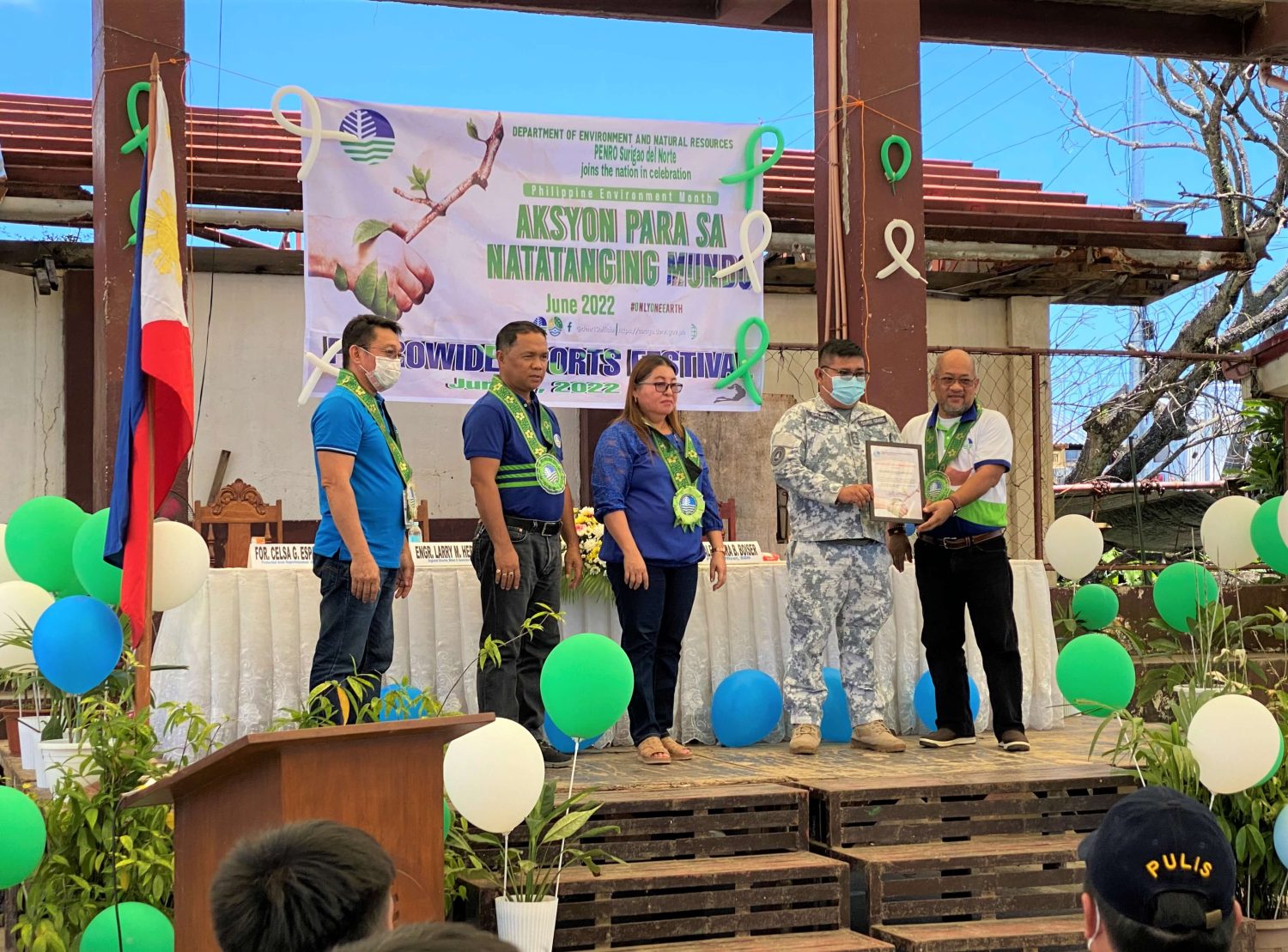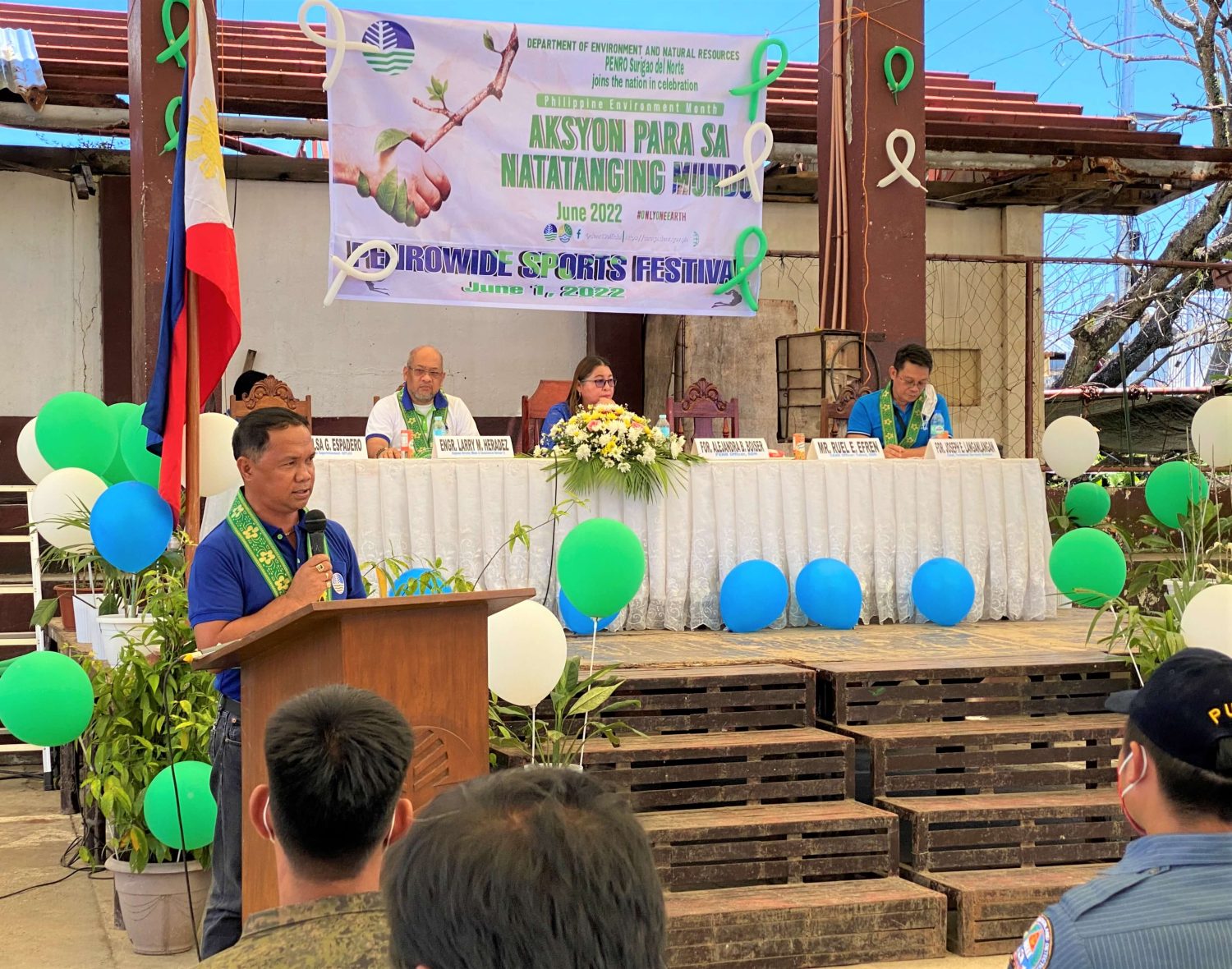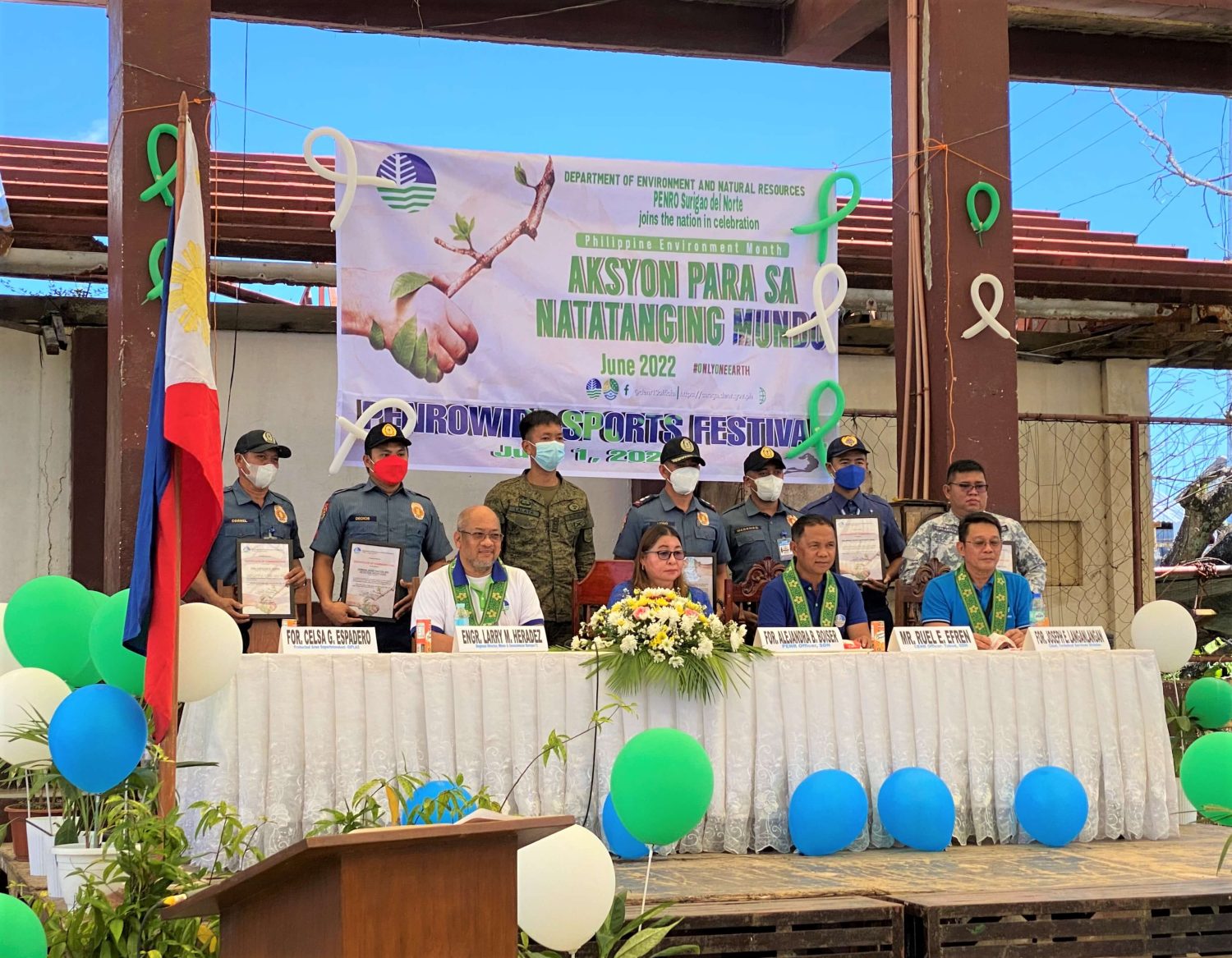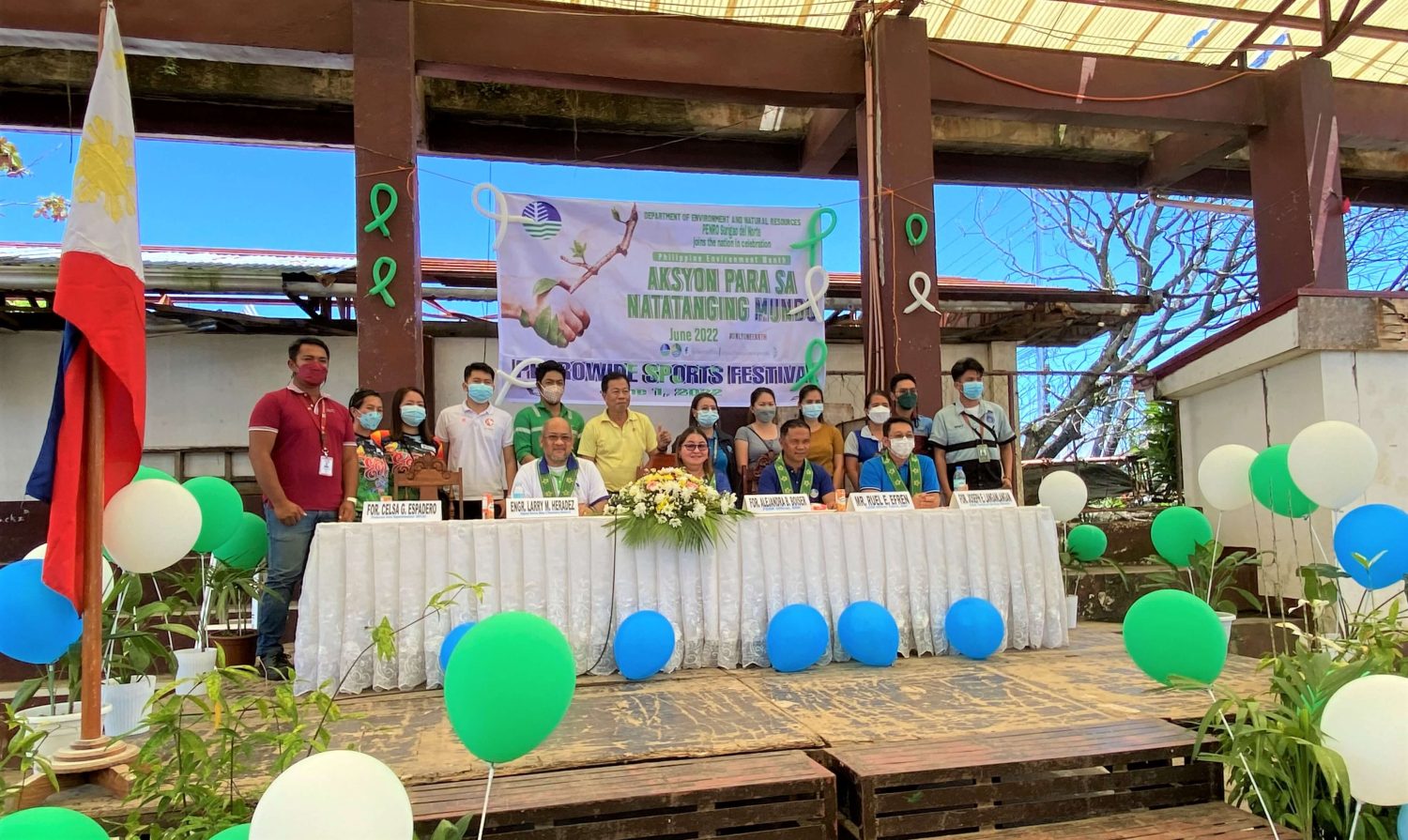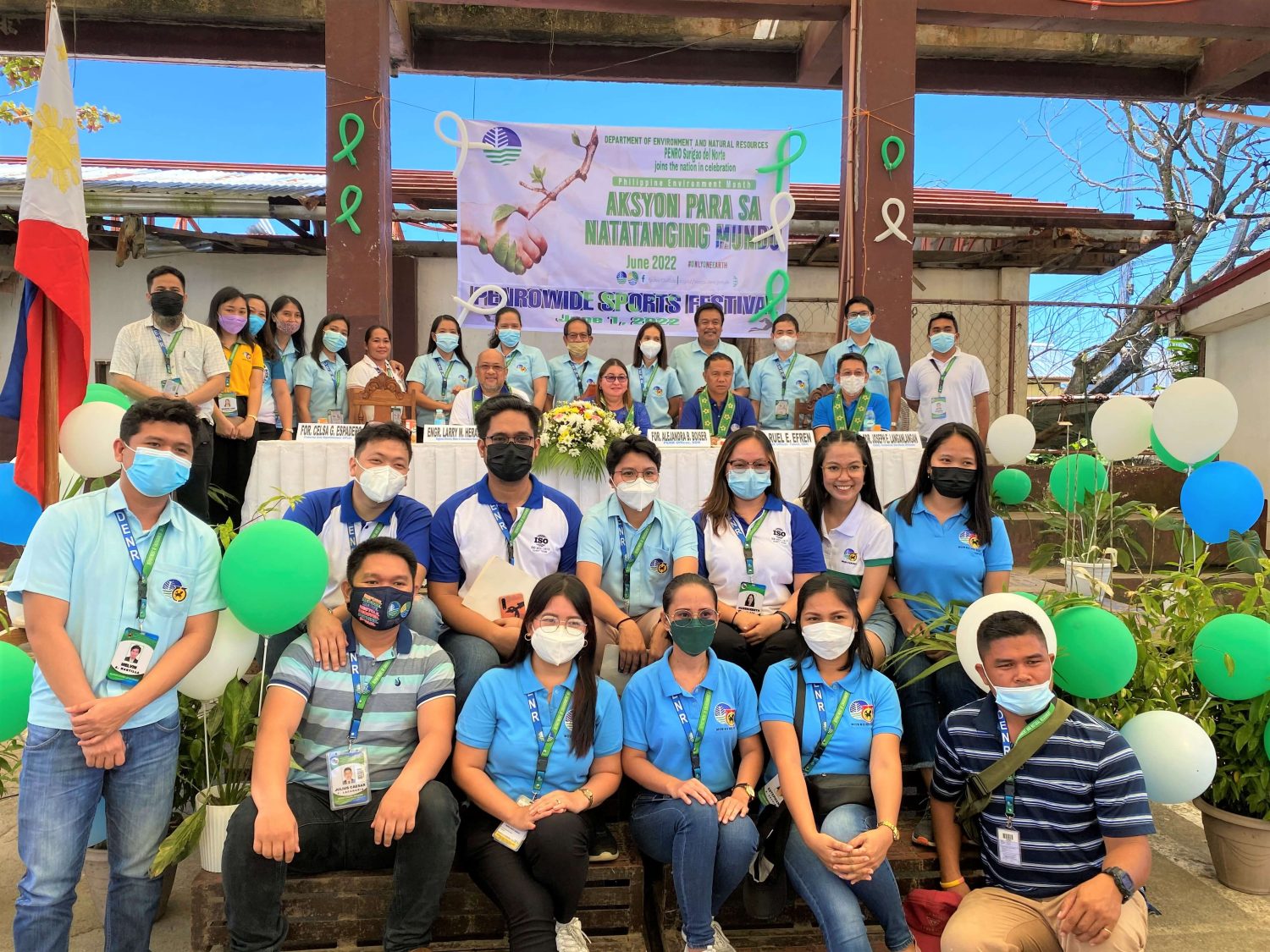 By:

MARIE PENNELOPE E. FANG
Administrative Officer IV