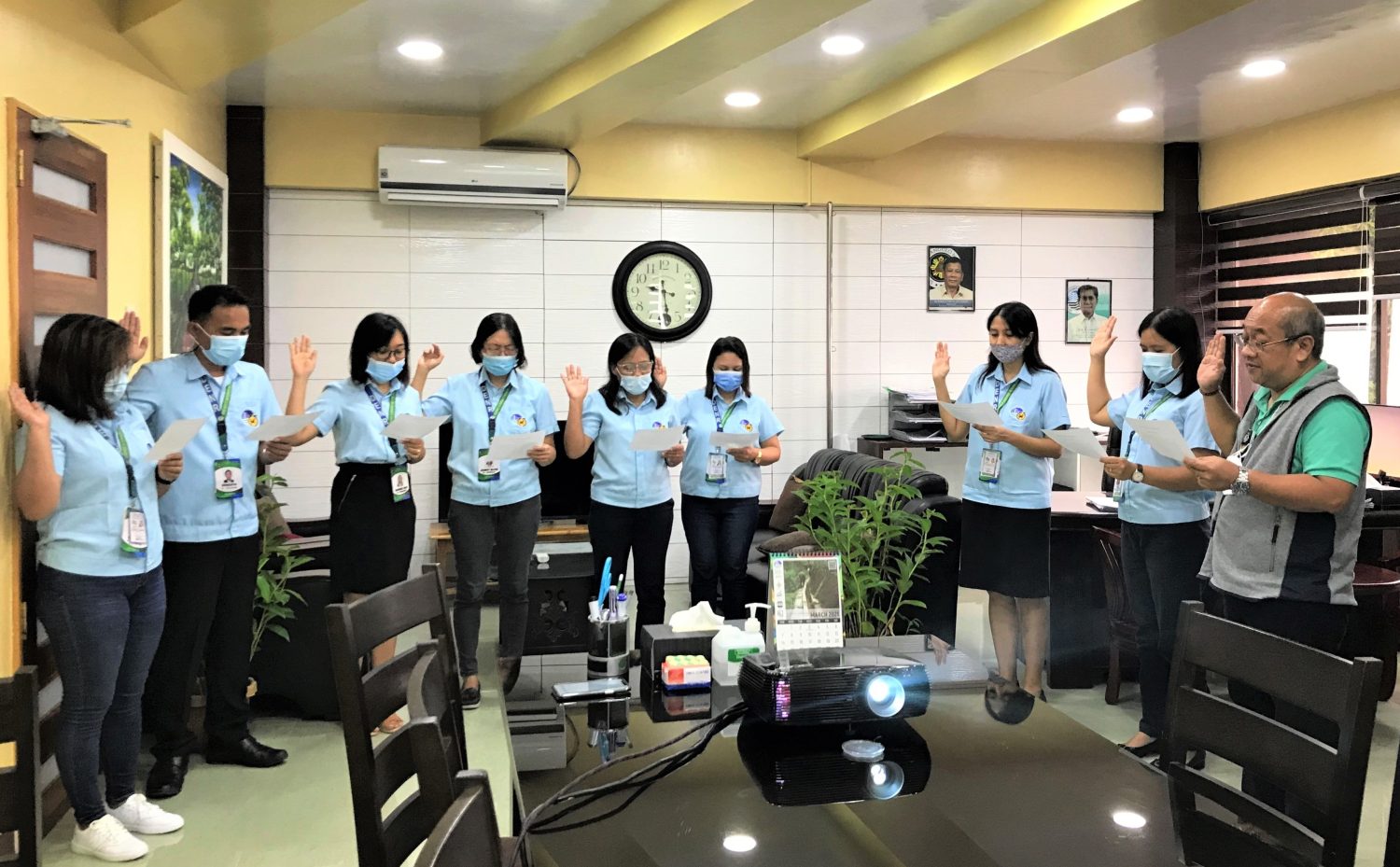 The new Mines and Geosciences Bureau Employees Association (MGBEA) Region XIII Chapter Officers took their oath of office before OIC-Regional Director Larry M. Heradez on October 22, 2021 at the MGB Regional Office No. XIII in Surigao City.
Below is the roster of MGBEA Region XIII Chapter Officers for CY 2021-2023:
| | |
| --- | --- |
| President  | CHRISTIE A. APALE |
| Vice President | MARIE PENNELOPE E. FANG |
| Secretary | MARY LUZ E. POMOY |
| Assistant Secretary | MELYN B. DELAMEDE |
| Treasurer | JUSRIT ELVIE B. SEGUIS |
| Assistant Treasurer | LIZA P. COROTAN |
| Auditor | MARGIE ANN P. ENSOMO-ABULENCIA  |
| Assistant Auditor | MELVIN A. MANTILLA |
| PRO | ERNESTO C. CALZAR |
| Assistant PRO | LILIBETH P. GIMOTO |
The MGBEA is a national organization guided by the principles of equality, fraternity and democracy.  As stated in its Declaration of Principles, the MGBEA is the realization of the employees' exercise of the right to self-organization, as provided for under the provisions of the Philippine Constitution and the pertinent rules and regulations.  Thus, its members shall not be discriminated against with regard to their employment by reason of their membership therewith or participation in the normal activities of the MGBEA.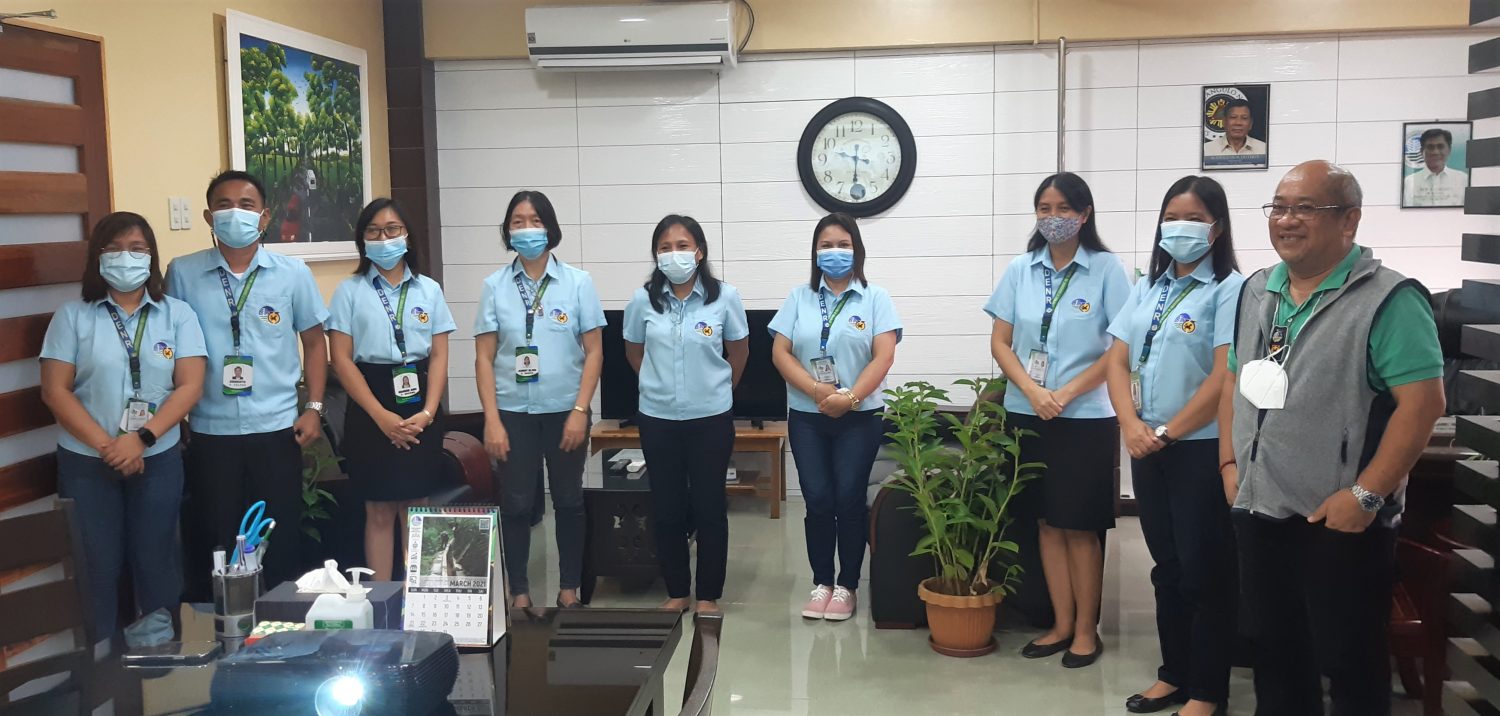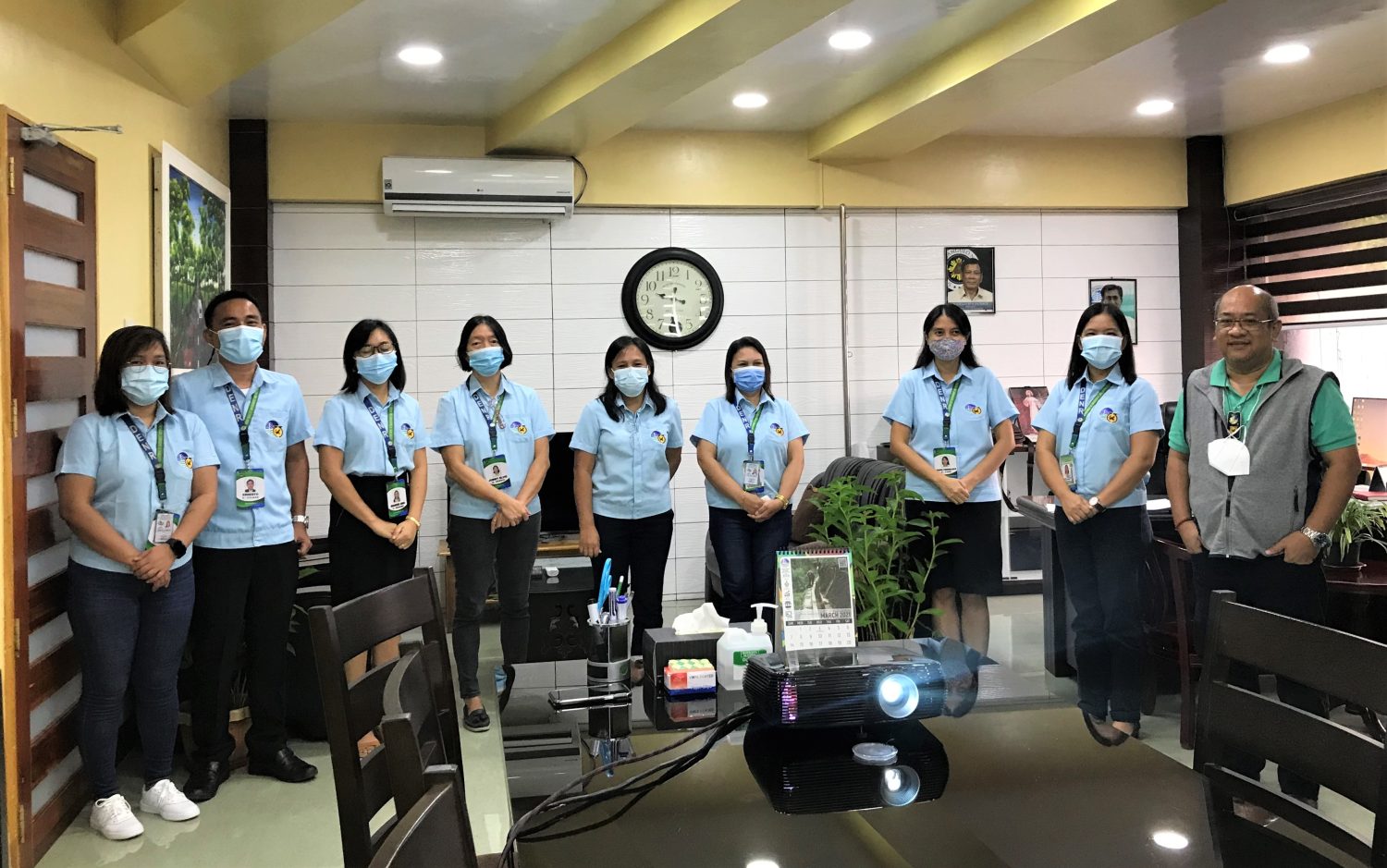 By: Marie Pennelope E. Fang
Administrative Officer IV
Office of the Regional Director