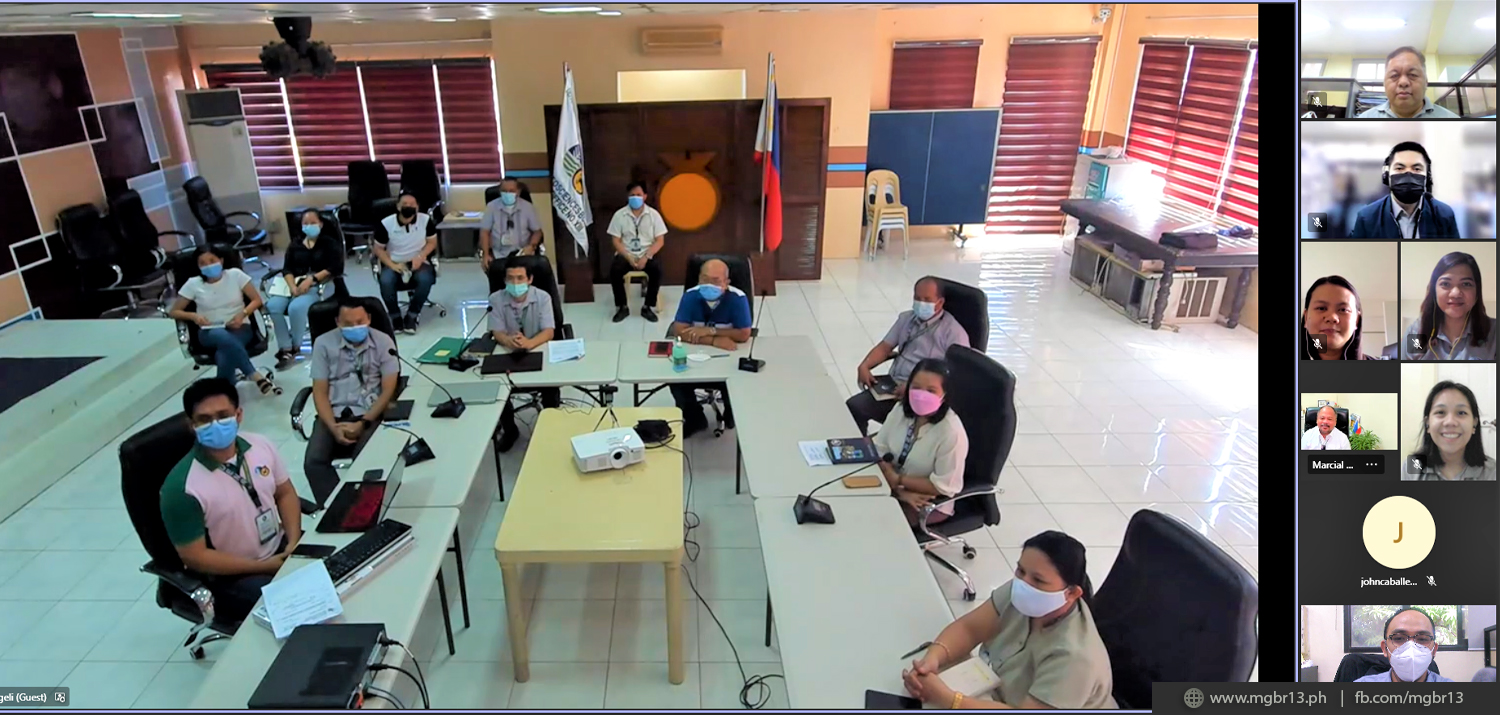 The Mines and Geosciences Bureau spearheaded the Virtual and Offsite Safety and Health, Environmental and Social Development (SHES) and Management Systems Audit of Caraga mining firms on August 2 to 10, 2021 via Microsoft Teams.
The SHES Audit Team of the MGB Central Office and the Mine Safety, Environment, and Social Development Division (MSESDD) of MGB Regional Office No. XIII took part in the said audit.
The audit started with an entry meeting wherein the MGB Central Office MSESDD technical personnel headed by Engr. Marcial H. Mateo and the MGB Regional Office No. XIII personnel headed by Engr. Francis Glenn N. Suante were introduced. It was then followed by the Opening Message imparted by OIC-Regional Director Larry M. Heradez.
Conducted in a period of seven working days, the audit comprised the comprehensive assessment of three Caraga mining companies, namely Sinosteel Philippines H.Y. Mining Corporation, Adnama Mining Resources, Inc., and SR Metals Incorporated. Days 2 and 3 of the audit focused on the review and evaluation of submitted documents and records. Verifications with Contractors/Permit Holders/Permittees were carried out on Days 4 and 5. The preliminary audit report preparations and discussion of SHES Audit Team with MGB Regional Office No. XIII focal persons took place on Day 6. Finally, the exit meeting officially concluded the audit on Day 7.
On the whole, the MGB Regional Office No. XIII personnel performed their duties and functions to ensure that the Safety and Health, Environmental Management and Social Development Programs of mining firms in exploration and operating stages are substantially implemented and mandatory compliances are strictly observed for CY 2020. In the same vein, the Office aims for continual improvement in its efforts to comply with the findings and recommendations of the auditors as it advances the efficient delivery of services.
By: Queeniebeth L. Plaza
Monitoring Officer
Mine Safety, Environment and Social Development Division