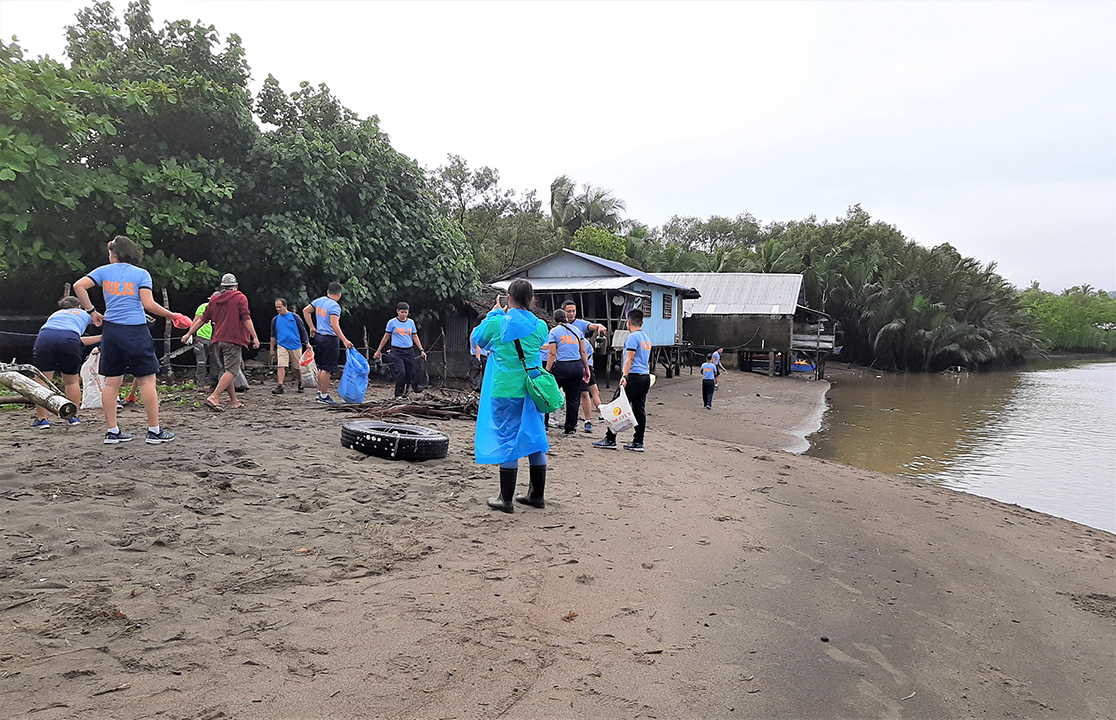 In keeping with the program of the Department of Environment and Natural Resources (DENR) on Recognizing Individuals and Institutions towards Vibrant and Enhanced Rivers (RIVERS) for Life, which seeks to raise awareness on river protection and conservation, the Mines and Geosciences Bureau (MGB) Regional Office (RO) No. XIII took part in the Caraga Simultaneous River Clean-up along Kinabutan and Sabang Rivers on February 7, 2020.
MGB Regional Director Glenn Marcelo C. Noble, together with 20 employees of MGB RO No. XIII, joined participants from the Provincial Environment and Natural Resources Office, Bureau of Fire Protection, Bureau of Fisheries and Aquatic Resources, Philippine National Police, 30th Infantry Battalion of Philippine Army, Philippine Coast Guard, Surigao State College of Technology, Northeastern Mindanao Colleges, Surigao Mountaineers Sodality, Inc. and local communities in the activity. As each agency and institution had a river assignment, MGB RO No. XIII was tasked to carry out the clean-up along Kinabutan River. A total of 747 sacks of waste were collected from the said activity by 870 participants.
The Kinabutan and Sabang Rivers are presently threatened due to the volume of solid waste such as plastics, cellophanes, and debris that can eventually deteriorate their water quality and beneficial usage. In order to sustain efforts for the Rivers for Life Program, the said rivers have been adopted by Caraga mining companies through Adopt-a-River Program.
In accord with the program's goal, MGB dedicates its efforts in promoting and implementing environmental conservation initiatives.
This initiative marks the 1st year anniversary celebration of the Rivers for Life Program in consonance with the marching order and environmental priority agenda of DENR Secretary Roy A. Cimatu for a safer, healthier and more sustainable environment.