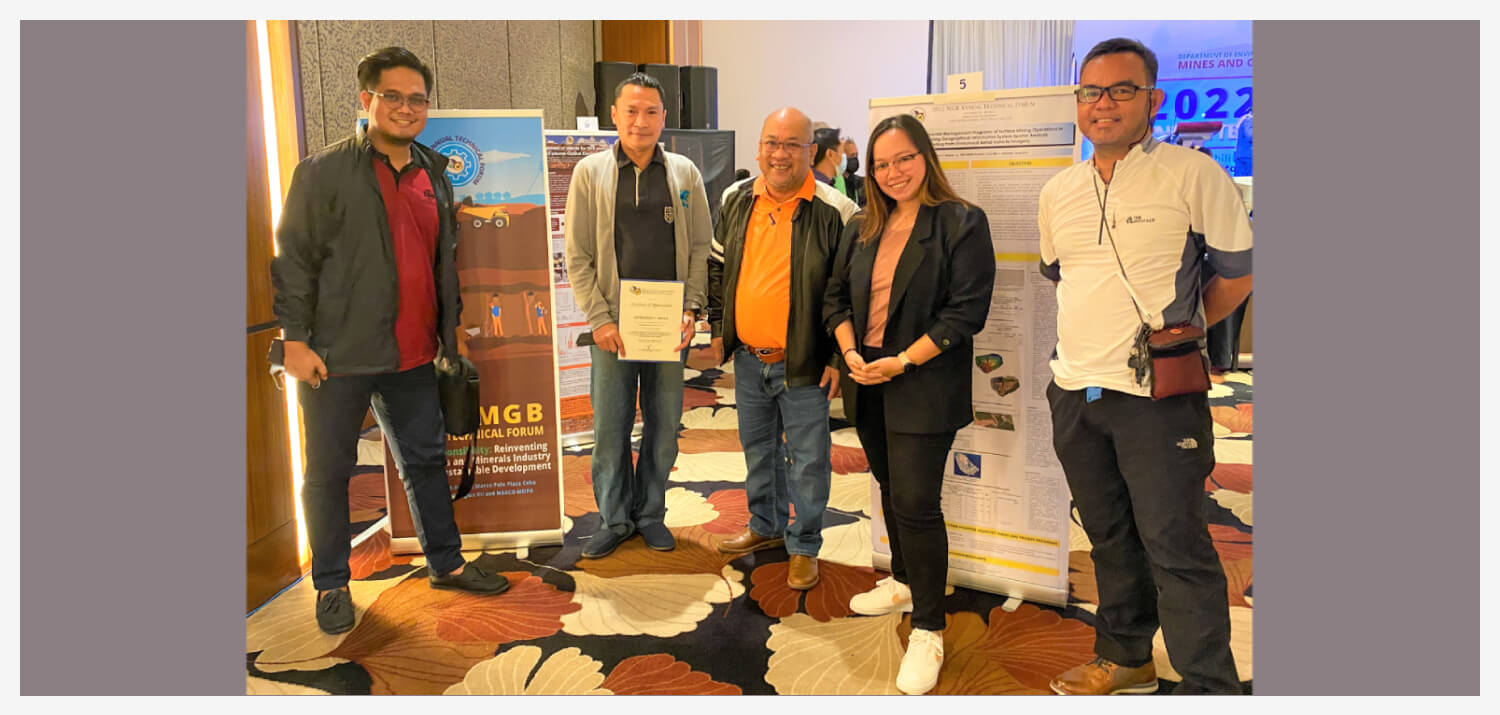 The Mines and Geosciences Bureau Regional Office No. XIII received recognition at the 2022 MGB Annual Technical Forum held on September 28 to 30, 2022 at the Marco Polo Plaza Hotel in Cebu City.
With the theme #MineResponsibility: Reinventing Geosciences and Minerals Industry towards Sustainable Development, the forum showcased and fostered the technical and intellectual capabilities of MGB employees in the field of research and development. It is an avenue for mining practitioners and researchers to exchange learnings and innovations for the sustained advancement of mineral resources and geoscience development.
The MGB Regional Office No. XIII delegation comprised Regional Director Larry M. Heradez; Mr. Noel G. Lumague, Supervising Geologist; Engr. John V. Caballero, Engineer II; Mr. Esperidion Y. Amper Jr., Science Research Specialist II and Engr. Queeniebeth L. Plaza, Monitoring Officer.
After the remarkable presentation of 10 technical papers, 6 policy papers, 6 special papers and 8 posters, the forum culminated in the awarding of the following winners:
Best Technical Papers
1st Place
Extraction of Vanadium from Philippine Iron Ores
Engr. Karl Justine V. Abang
MGB Central Office
2nd Place
Hydrogeochemistry Analysis of the Groundwater in the Buayan-Malungon Watershed
Ms. Princess Danielle B. Matas
MGB Regional Office No. XII
3rd Place
Integration of GIS and AHP for Sanitary Landfill Site Suitability Analysis: A Case Study of Batangas Province, Philippines
Mr. Alen Clyde A. Canlas
MGB Regional Office No. IVA
Best Policy Papers
1st Place
Planning, Monitoring, and Validation System (PMVS)
Mr. Joemark C. Bondad
MGB Regional Office No. IX
2nd Place
Tropical Cyclone Agaton:  Summary of Actions Taken by MGB RO8 and Bridging Gaps
Mr. Leandrew L. Luz
MGB Regional Office No. VIII
3rd Place
Managing Ideologies on Mining and Geosciences by Strengthening Information Published in School Textbooks:  A Stakeholder Engagement Strategy and a Tool for Policy Formulation and Recommendation
Ms. Diory G. Carr
MGB Central Office
Best Poster
Monitoring of Environmental Management Programs of Surface Mining Operation in Surigao del Sur Using Geographical Information System Spatial Analysis and Modelling from Unmanned Aerial Vehicle Imagery
Mr. Esperidion Y. Amper, Jr.
MGB Regional Office No. XIII
A source of great pride for the Regional Office, the poster of Mr. Amper stood out from 7 other posters at the forum. The poster features his study on gathering geographical references from UAV images of the surface mining operations in Surigao del Sur. The baseline data of these UAV images were gathered from a mining company during the period of CYs 2018, 2020 and 2021 to establish the changes in the land (e.g. slope stabilization and erosion control) and water (e.g. construction of environmental mitigating structures) resource management of the environmental programs. The said images were geospatially analyzed and modelled through the GIS application for the purpose of establishing a scientific and technological-based environmental management program.
Before the forum drew to a close, it was announced that the 2023 MGB Annual Technical Forum will be hosted by MGB Regional Office No. X in collaboration with the Lands Geological Survey Division of MGB Central Office.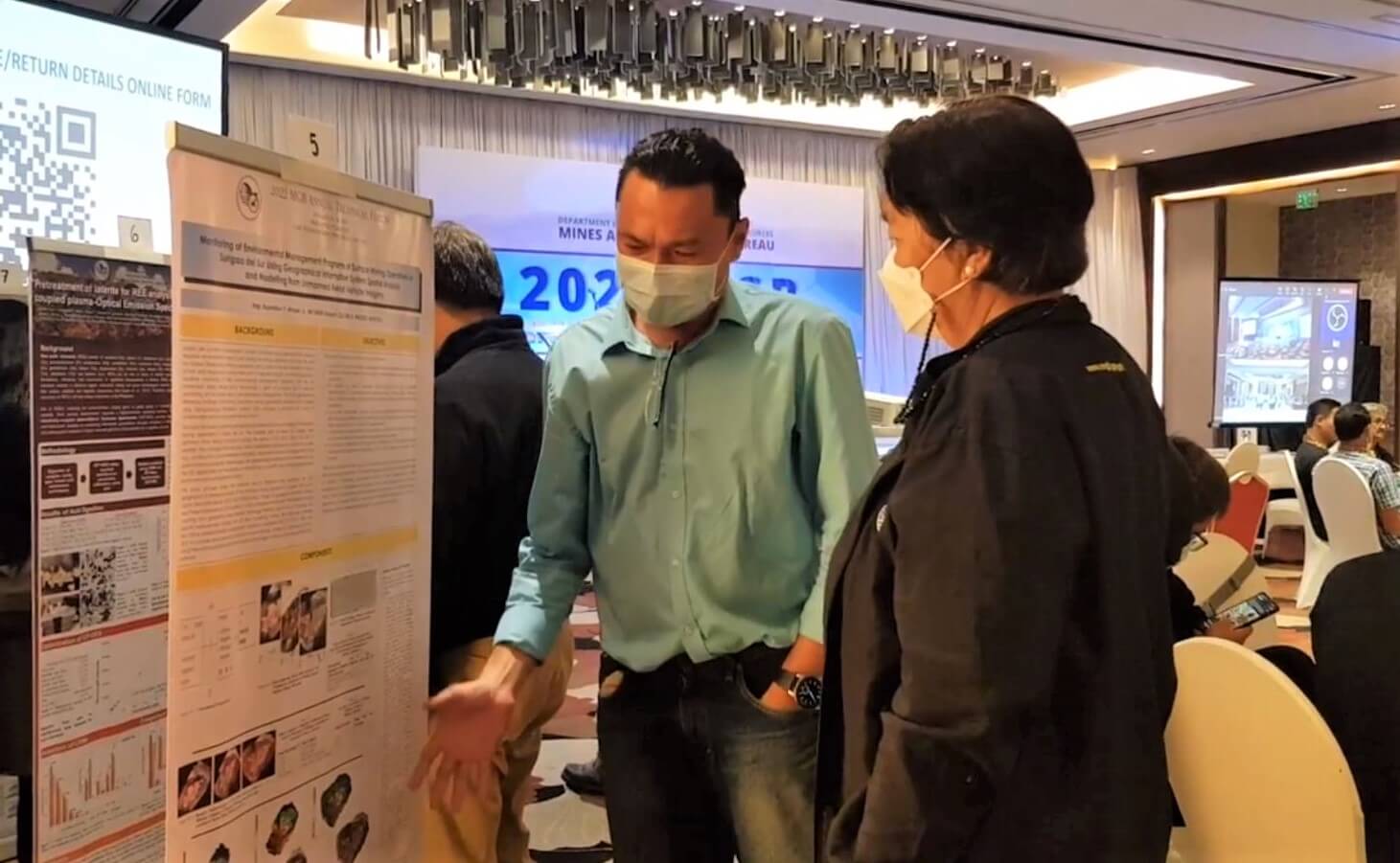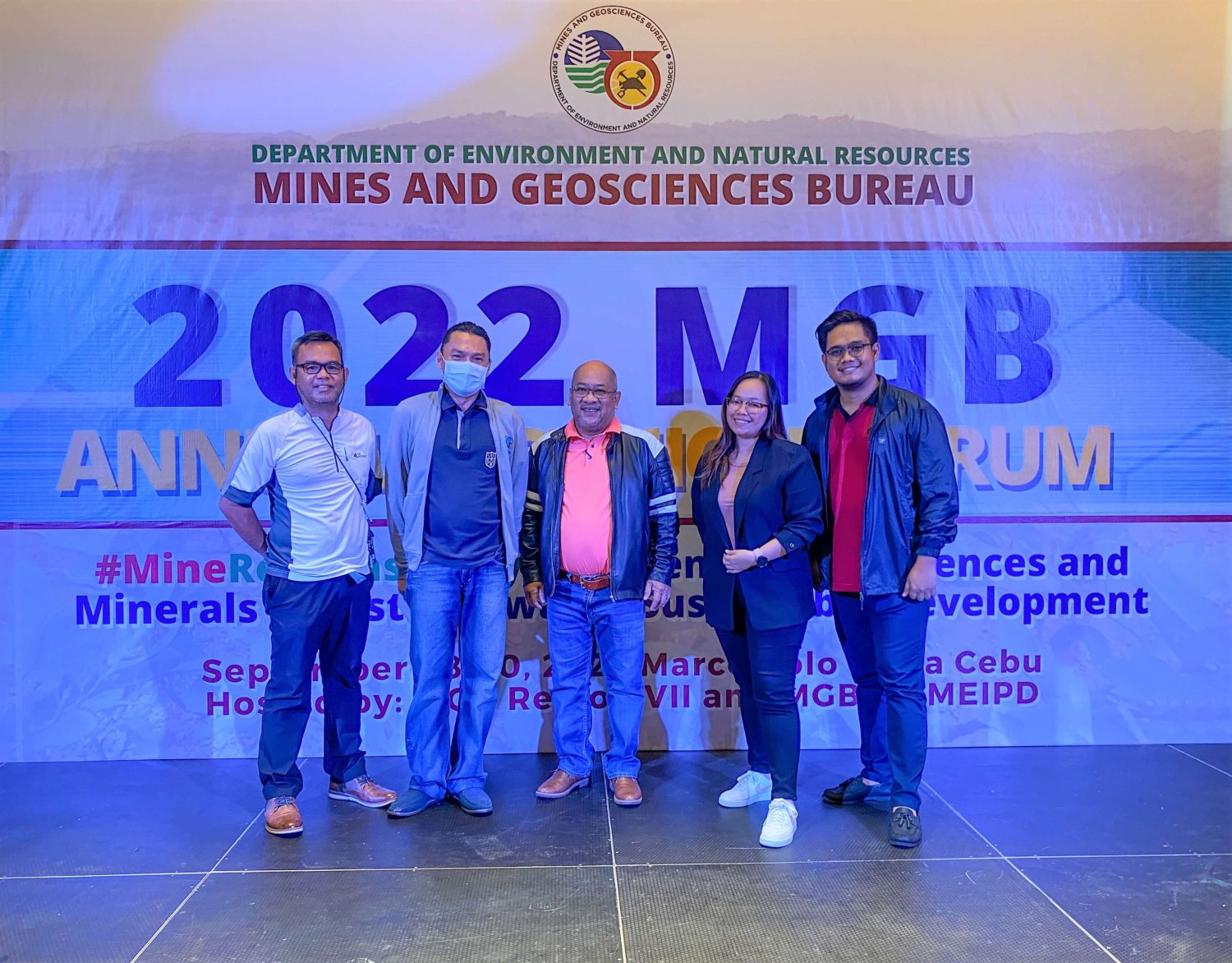 By:

QUEENIEBETH L. PLAZA
Monitoring Officer