The Mines and Geosciences Bureau Regional Office No. XIII facilitated an in-house training on basic drone operation on August 27-28, 2019 in Surigao City.
The training aimed to capacitate MGB RO No. XIII field technical personnel by equipping them with basic knowledge and skills in conducting and operating the unmanned aerial vehicle (UAV) commonly known as drone, an acronym for Dynamic Remotely Operated Navigation Equipment. 
Mr. Beda Louie O. Cagampang, Senior Geologist of the Geosciences Division, conducted the echo orientation and training for selected geologists, mining engineers and geodetic engineers of MGB RO No. XIII.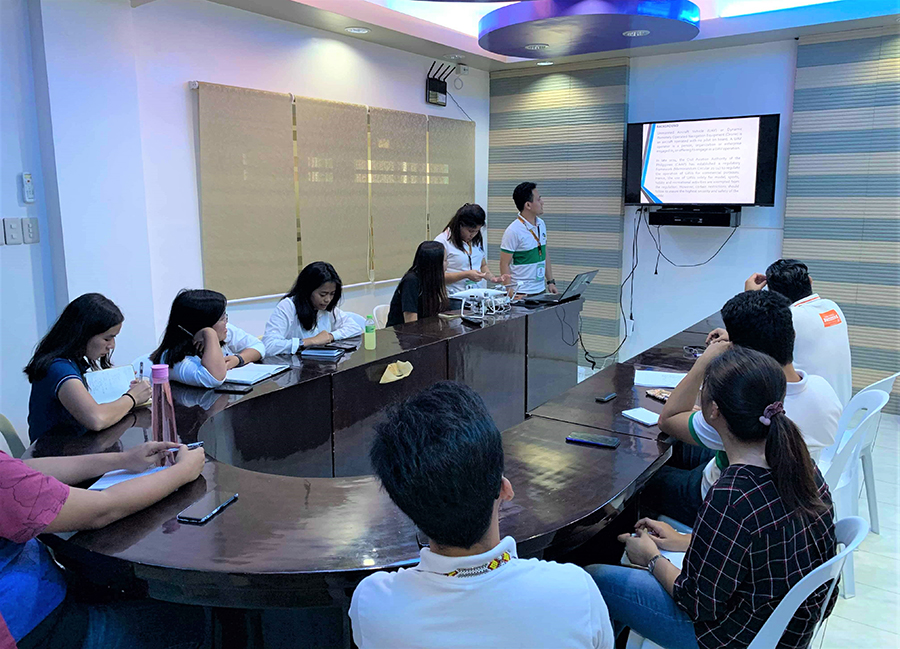 The training consisted of two components ― a lecture series and a field demonstration on basic drone flight planning and operation. The lectures included an introduction to the use and applications of drone technology, safety guidelines for drone operation, the Basic Air Law of the Philippines, and acquisition of license in piloting UAV based on the regulations of the Civil Aviation Authority of the Philippines. The field component used the DJI simulation in determining the flight path for the aerial survey. It was conducted in Sitio Looc, Barangay Punta Bilar. Each participant was able to test by actual hands-on exercise the basics of flying and manipulating the drone to collect real-time visual data.
The MGB RO No. XIII acquired a drone in November 2018.  At that time, Mr. Cagampang attended the Basic Training Course in operating DJI Phantom 4 Professional V2.0 at the MGB Central Office. Mapping with the use of drone is an effective tool in facilitating data acquisition safely and more efficiently in the field and in improving timeliness and quality of output for the various geoscientific assessments, mining investigations and environmental monitoring activities of the Office.  It is aligned with the overarching objectives of the MGB Central Office to adopt and apply new technologies to enhance its various field assessment and regulatory enforcement functions in the delivery of best possible services to the public.