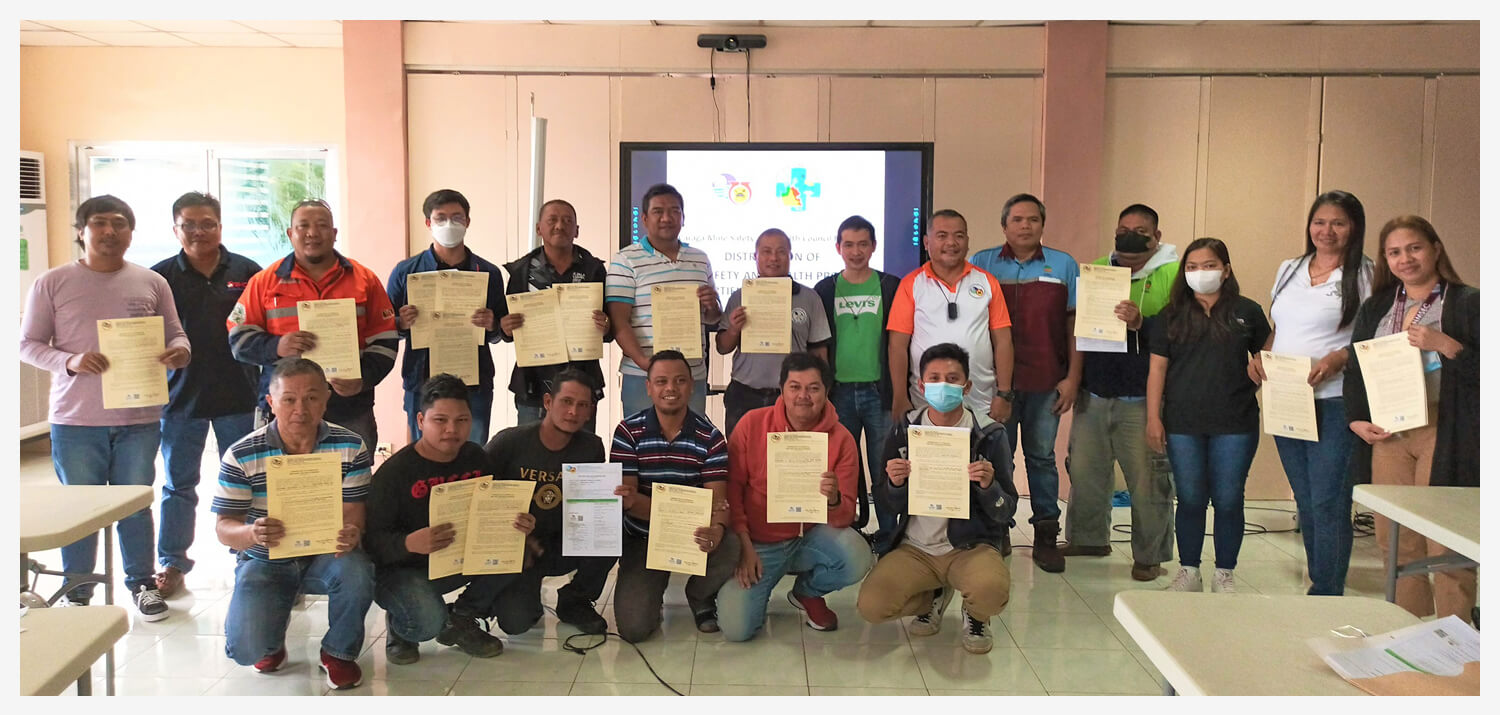 The Mines and Geosciences Bureau Regional Office No. XIII distributed Certificates of Approval (COAs) for the 2023 Safety and Health Program (SHP) to 27 mining companies during the Caraga Mine Safety and Health Council Meeting on January 21, 2023 at the MGB Regional Office No. XIII Training Center in Surigao City.
The SHP was developed as a comprehensive plan to ensure that mine workers have a fair, secure, and humane working environment through the promotion of safety and health culture, enforcement of safety and health rules and regulations, participation in trainings and the development of human resources, and establishment of an efficient system of monitoring, inspection, and investigation to improve the safety and health programs of Caraga mines.
The first batch of the COAs were distributed to the following mining companies:
Hinatuan Mining Corporation
Pacific Cement Philippines, Inc. (2 projects)
Equi-Parco Construction Company
Adfil Corporation – Pianing Project
Adfil Corporation – Mabini Project
Taganito Mining Corporation
Cagdianao Mining Corporation
Greenstone Resources Corporation
Kepha Mining Exploration Limited Corporation
V.I.L. Mines, Inc.
Prima Lumina Gold Mining Corporation
Philippine Mining Development Corporation – Parcel 2A Project
Silangan Mindanao Mining Company, Inc.
Kafugan Mining Incorporated
Marcventures Mining and Development Corporation
Mindanao Mineral Processing and Refining Corporation
Taganito HPAL Nickel Corporation
Philsaga Mining Corporation (2 projects)
Century Peak Corporation – Casiguran Mining Project
Manila Mining Corporation
Platinum Group Metals Corporation
Pacific Nickel Philippines Incorporated
Carrascal Nickel Corporation
Brightgreen Resources Corporation
Bunawan Mining Corporation
The COAs were issued under the conditions specified in DENR Administrative Order No. 2010-21, subject to monitoring and validation by the MGB Central Office or MGB Regional Office No. XIII. On behalf of Regional Director Larry M. Heradez, Engr. Francis Glenn N. Suante, Chief of the Mine Safety, Environment and Social Development Division, and Engr. Ritche B. Banacia, Chief of the Mine Safety and Health Section, distributed the said certificates to the aforementioned mining companies.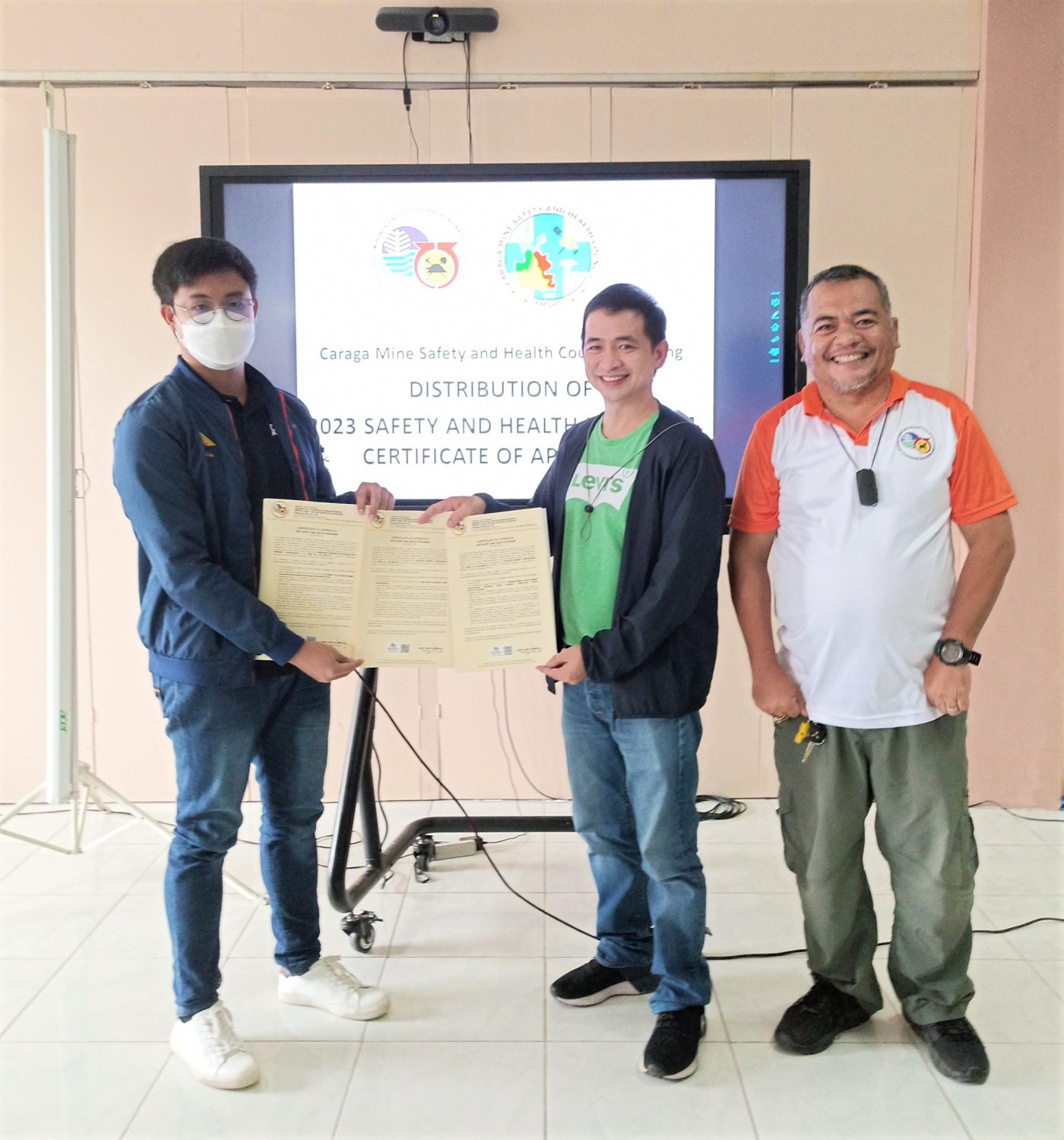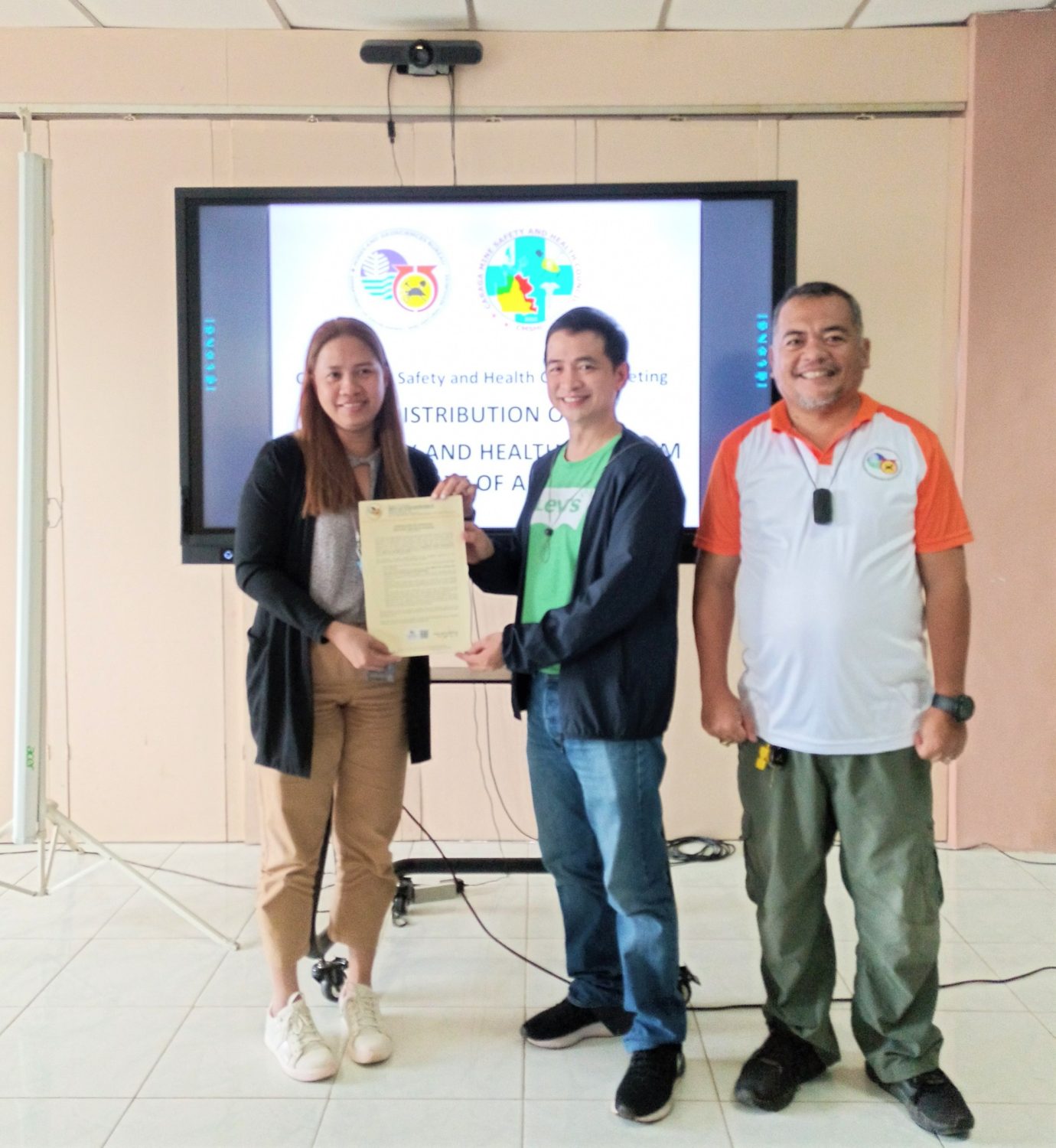 By:

ENGR. EZRA ANGEL R. LALISAN
Monitoring Officer