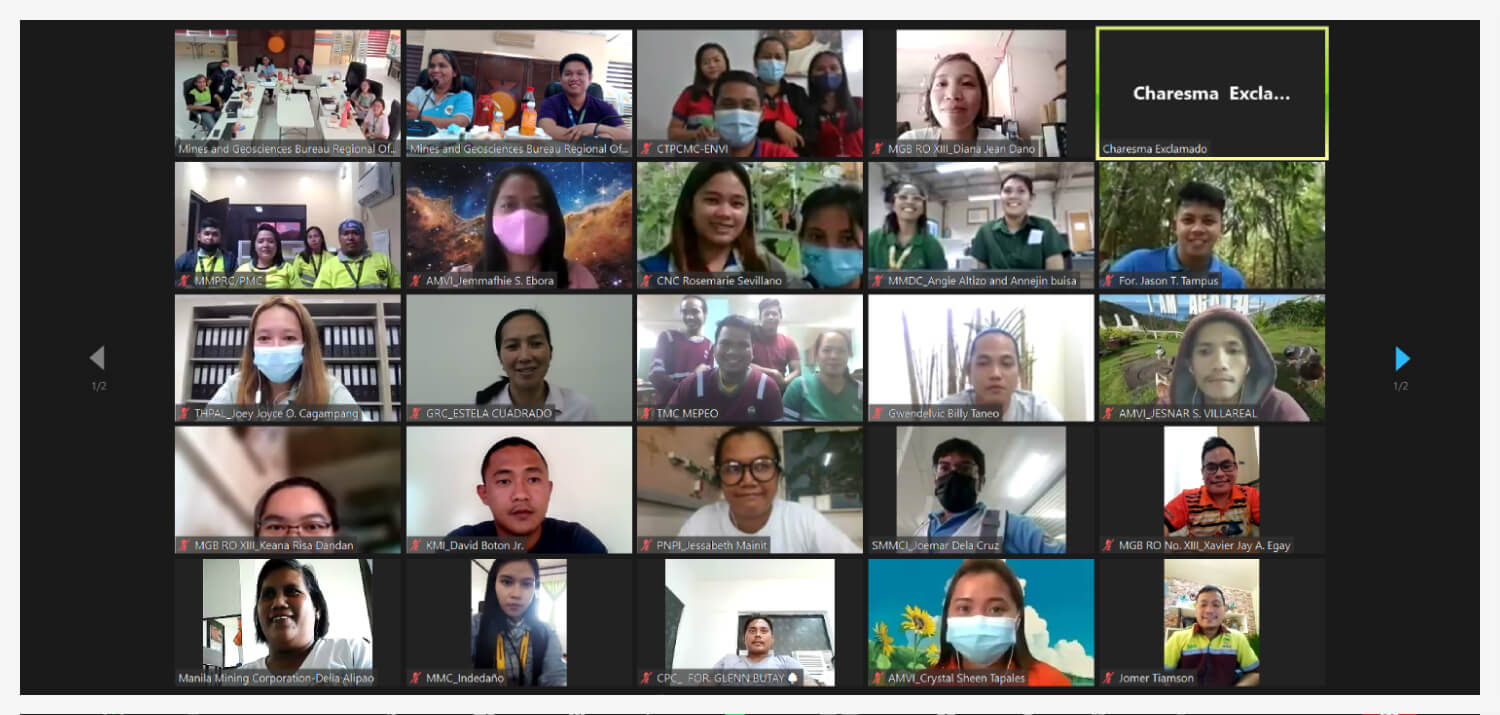 The Mines and Geosciences Bureau Regional Office No. XIII conducted the Mining Forest Program Reorientation and Seminar-Workshop on July 13 to 14, 2022 at the MGB Regional Office No. XIII Training Center in Surigao City.
The two-day activity aimed to unify understanding of the statutory foundation and reportorial submissions relative to various reforestation programs in compliance with Mining Forest Program (MFP), National Greening Program (NGP), Special Tree Cutting and/or Earth-Balling Permit (STCEBP) and other related matters. Organized by the Mine Safety and Health, Environment and Social Development Division-Mine Environmental Management Section (MSESDD-MEMS), the activity was attended by Reforestation Officers of mining companies, MGB Regional Office No. XIII technical personnel and Community Environment and Natural Resources Office (CENRO) embedded personnel with the special participation of colleagues from MGB Central Office and MGB Regional Office No. X through a hybrid platform (combined face-to-face and virtual meeting).
At the program, For. Enjie G. Pacillos-Cañete, Senior Environmental Management Specialist of MGB ROXIII-MSESDD, acknowledged the participants from the following mining companies:
Province of Agusan del Norte
Agata Mining Ventures, Inc.
SR Metals, Inc.
Province of Agusan del Sur
Mindanao Mineral Processing and Refining Corporation
Philsaga Mining Corporation
Rosario Manobo Mining Corporation
Province of Dinagat Islands
Cagdianao Mining Corporation
Century Peak Corporation (Casiguran Nickel Mining Project)
Century Peak Corporation (Parcel 2)
Libjo Mining Corporation
Oriental Vision Mining Philippines Corporation
Sinosteel Philippines H.Y. Mining Corporation
Westernshore Nickel Corporation
Province of Surigao del Norte
Adnama Mining Resources, Inc.
Greenstone Resources Corporation
Hinatuan Mining Corporation (Tagana-an Nickel Project)
Pacific Cement Philippines Inc.
Pacific Nickel Philippines Inc.
Platinum Group Metals Corporation
Taganito HPAL Nickel Corporation
Taganito Mining Corporation
Silangan Mindanao Mining Company, Inc.
Province of Surigao del Sur
Carrascal Nickel Corporation
Marcventures Mining and Development Corporation
CTP Construction and Mining Corporation (Adlay Mining Project)
CTP Construction and Mining Corporation (Dahican Nickel Project)
Kafugan Mining Incorporated
The activity featured the following presentations of resource speakers from MGB Central Office:
Evolution/Statutory Foundation in the Implementation of Mining Forest Program and the Best Mining Forest Award
Engr. Christine B. Balabad
Senior Science Research Specialist, MSESDD-Mine Rehabilitation Section
MGB Central Office
Mining Forest Program and National Greening Program Capturing Sheets
For. Teodorico L. Marquez, Jr.
Chief, MSESDD-Mine Rehabilitation Section
MGB Central Office
In the same vein, Mr. Esperidion Y. Amper, Jr., Science Research Specialist II of MGB ROXIII-MSESDD, presented the status of submitted shapefiles of the existing reforestation and established plantation areas under MFP and NGP. He also discussed How to Create Geospatial Data (Shapefiles with Attributes) using Google Earth Pro and instructed the participants how to go about the workshops.
The presence of Engr. Danny P. Berches, Officer-In-Charge of MGB Central Office-MSESDD, enriched the activity as he provided guidance and clarifications on some of the issues and concerns raised during the open forum.
The DENR Assistant Secretary for Finance, Information Systems and Mining Concerns, Engr. Nonita S. Caguioa, was able to meet and greet the participants as she was in MGB Regional Office No. XIII for a brief visit at that time. Asec. Caguioa reminded the mining companies of the establishment of bamboo plantations in mined-out areas while promoting the bamboo industry to be an alternative source of livelihood in mining communities especially after the mines cease their operations. She also emphasized the need for a massive campaign on the importance and benefits of bamboos.
On the second day of the activity, the mining companies were given time to prepare the 2022 1st Semestral MFP Accomplishment Reports using the Standardized Capturing Sheet.
The two-day activity concluded with the presentation of the workshop outputs with For. Pacillos-Cañete and Mr. Amper as evaluators of the contents of reports.
As a final point, the mining companies were also reminded of their strict adherence to the requirements in the submission of the reports to facilitate the field validation process. The CENRO embedded personnel will be tapped to augment the MEMS technical staff in the conduct of field validation on a semestral basis.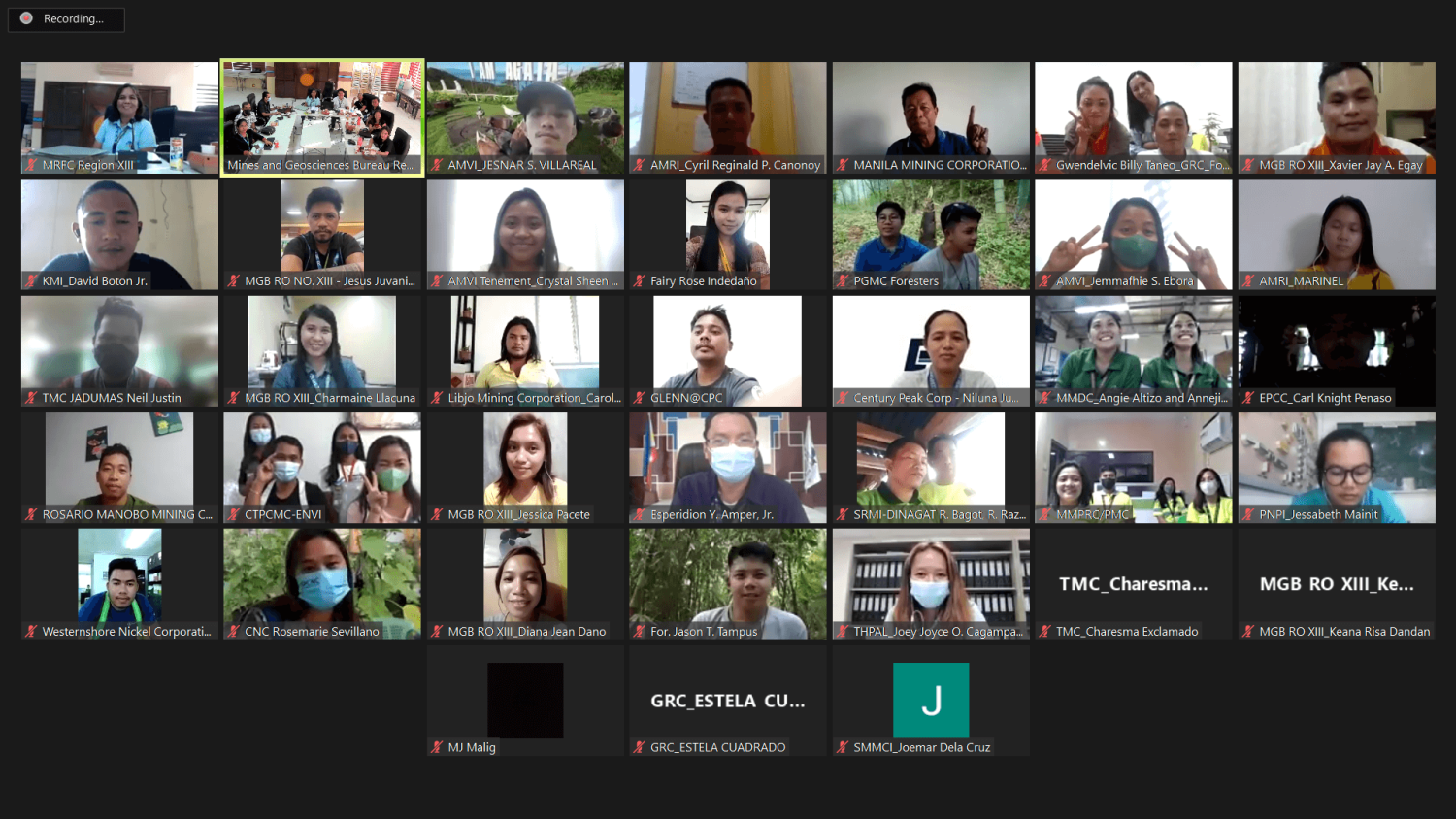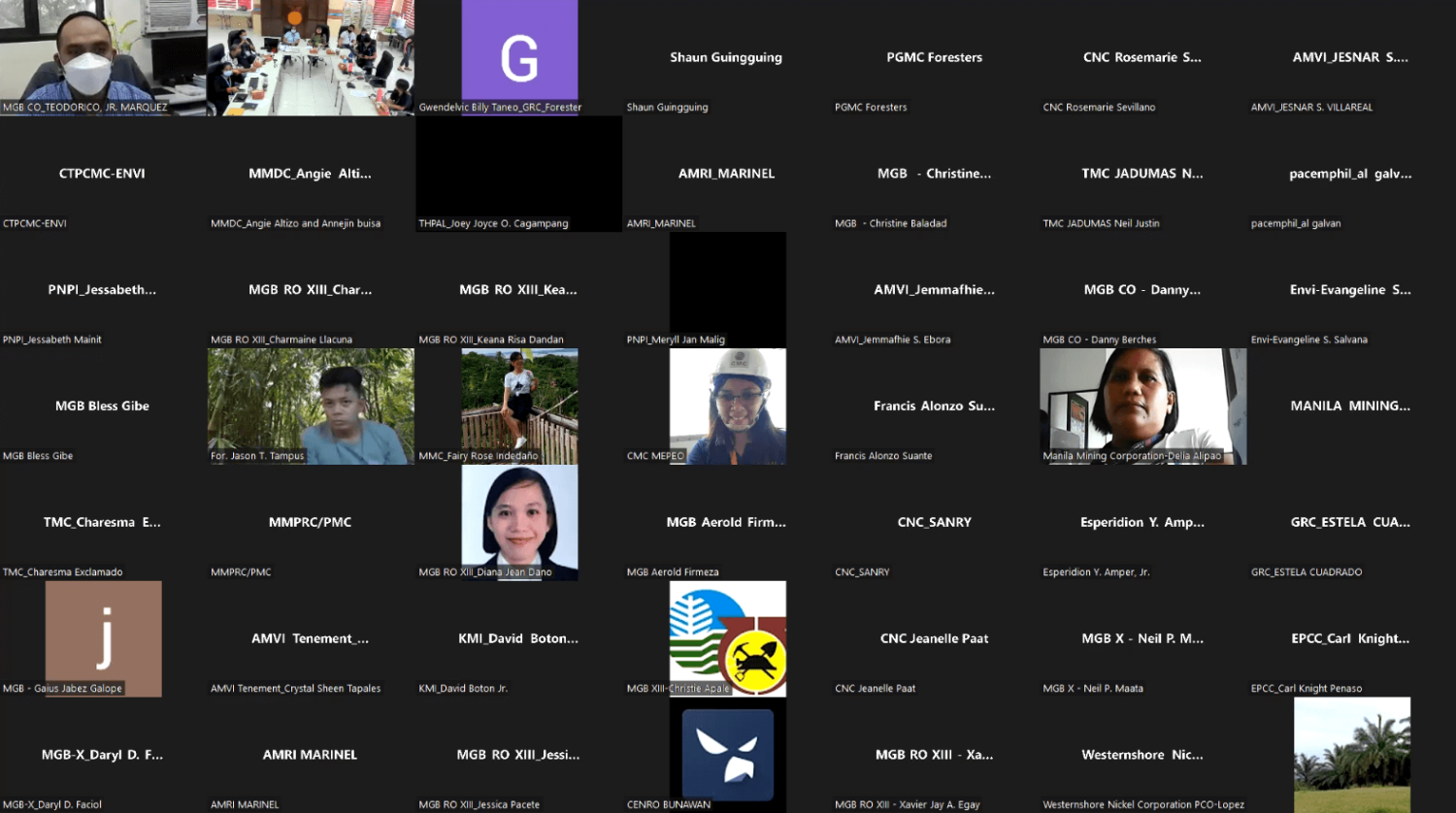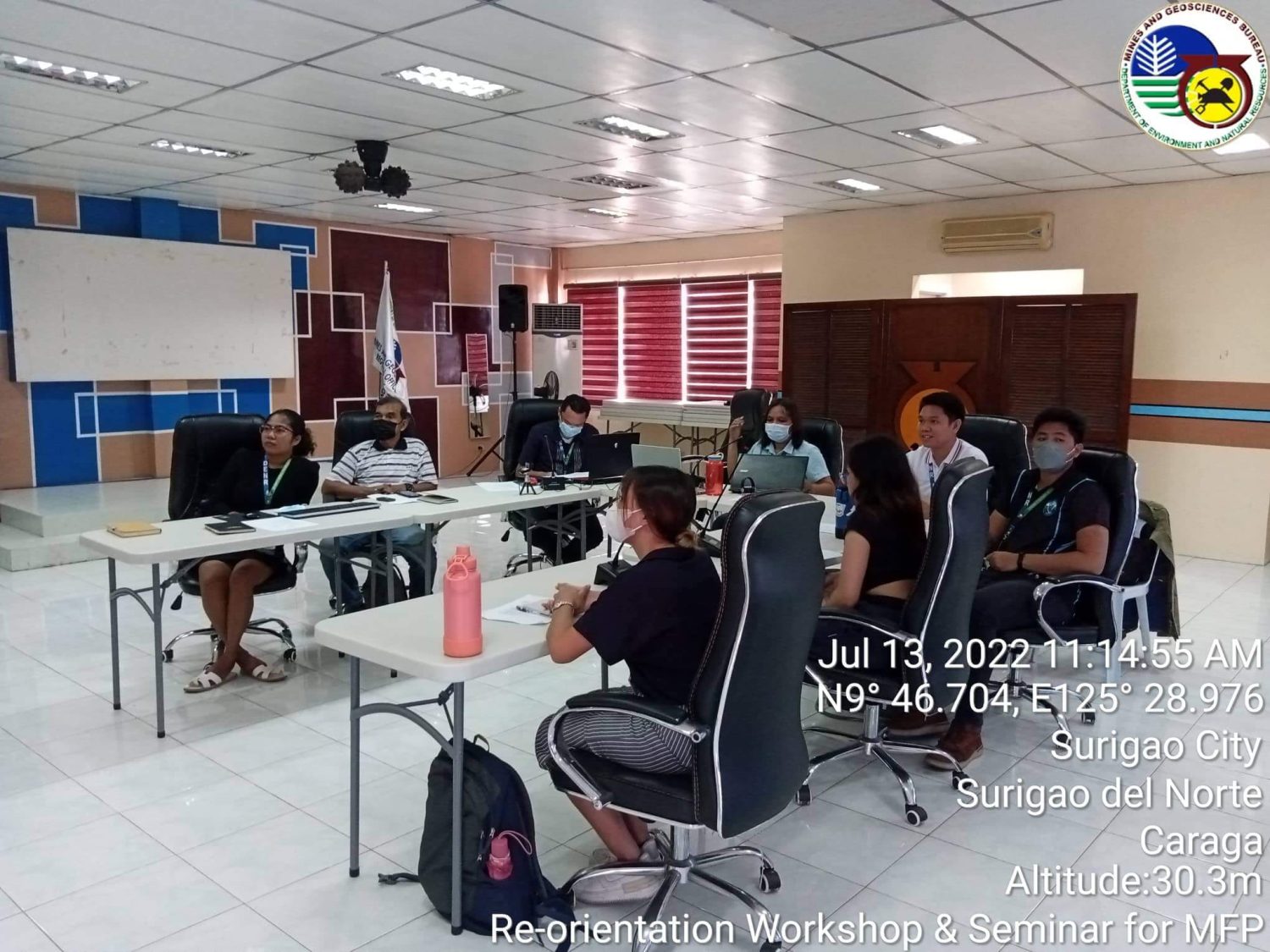 By:

JULIUS CAESAR T. LACANARIA
Monitoring Officer