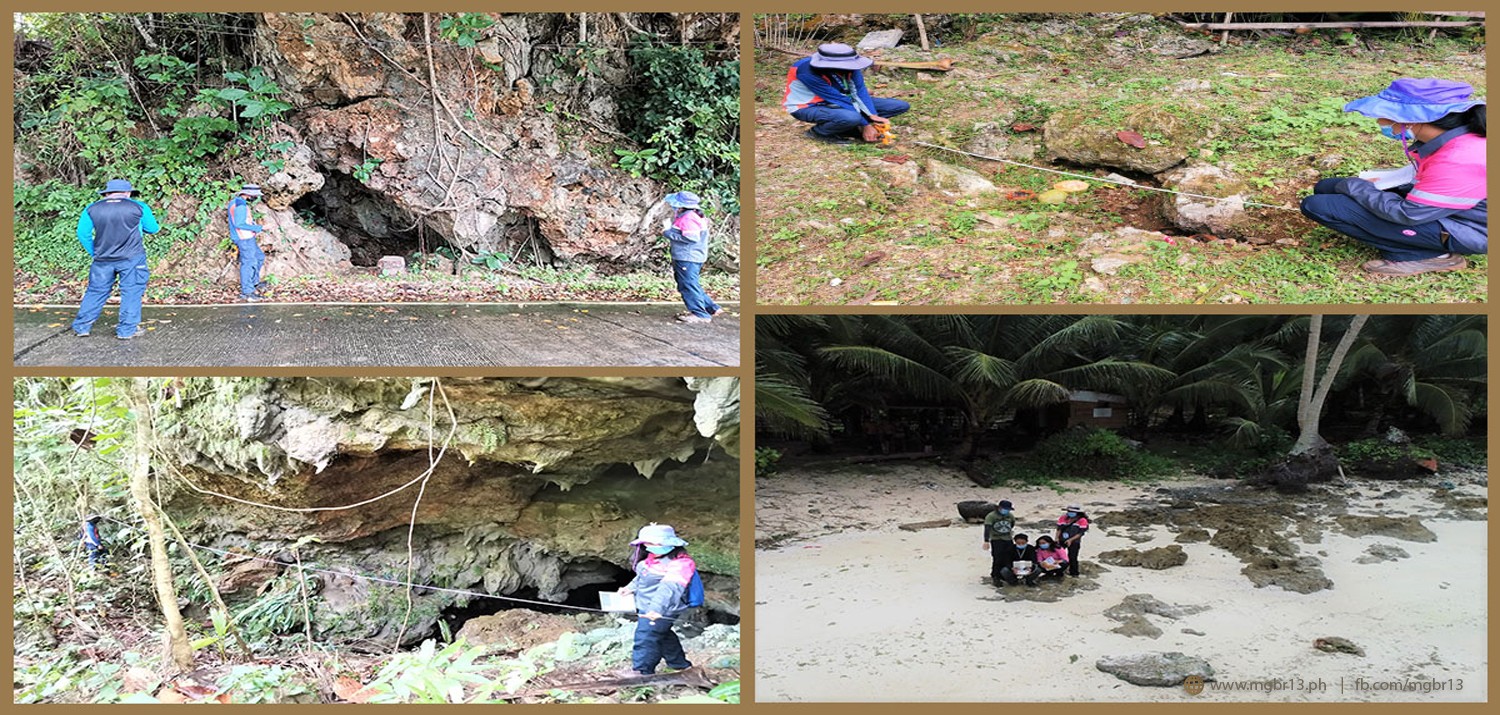 The Mines and Geosciences Bureau Regional Office No. XIII conducted the Karst Subsidence Hazard Mapping and Assessment on June 29 to July 17, 2021 in the Municipality of Burgos, Province of Surigao del Norte.
The said project is one of the annual activities of MGB Regional Office No. XIII in support of the National Disaster Risk Reduction Program of the National Government.
The primary objective of the assessment is to determine and locate sinkholes and caves on carbonate-rich lithologies by conducting ground validation and geological and geomorphological assessment in determining the subsidence susceptibility on built-up zones, residential areas, government infrastructures (schools and evacuation centers) and other priority areas identified by concerned Local Government Units (LGUs). The conduct of the karst subsidence hazard mapping is of great importance as ground subsidence due to sinkhole collapse poses a great threat to the community and infrastructures due to its extreme unpredictability.
Conducted by a team of Geologists, the fieldwork in Burgos involved request of spatial data from the LGU for GIS processing and map generation; inventory of ground subsidence, sinkholes and caves; geological and geomorphological assessment; geo-tagging of critical facilities (schools, evacuation centers and roads) especially those located near identified sinkholes; anecdotal accounts; photo documentation and aerial survey using Unmanned Aerial Vehicle or drone.
After the fieldwork, the karst subsidence hazard team conducted an Information, Education and Communication (IEC) campaign wherein they presented the output and observations of the assessment to the members of the Municipal Disaster Risk Reduction and Management Council. Karst Subsidence Hazard Threat Advisories were also distributed to the council after the IEC campaign. The LGU will also receive a Karst Subsidence Hazard Map and a Technical Report as an output of the activity. Apart from helping the Local Government in understanding risk in its area of responsibility and enhancing its Comprehensive Land Use Plan, the map and report serve as tools in disaster risk reduction management planning.
With the existing threat of the COVID-19 pandemic, the MGB Regional Office No. XIII team strictly followed the health and safety protocols implemented by the Inter-Agency Task Force for the Management of Emerging Infectious Diseases and ordinances imposed in the provincial and municipal levels during the conduct of the activity. This is to ensure the safety of the field personnel as well as the Burgos populace.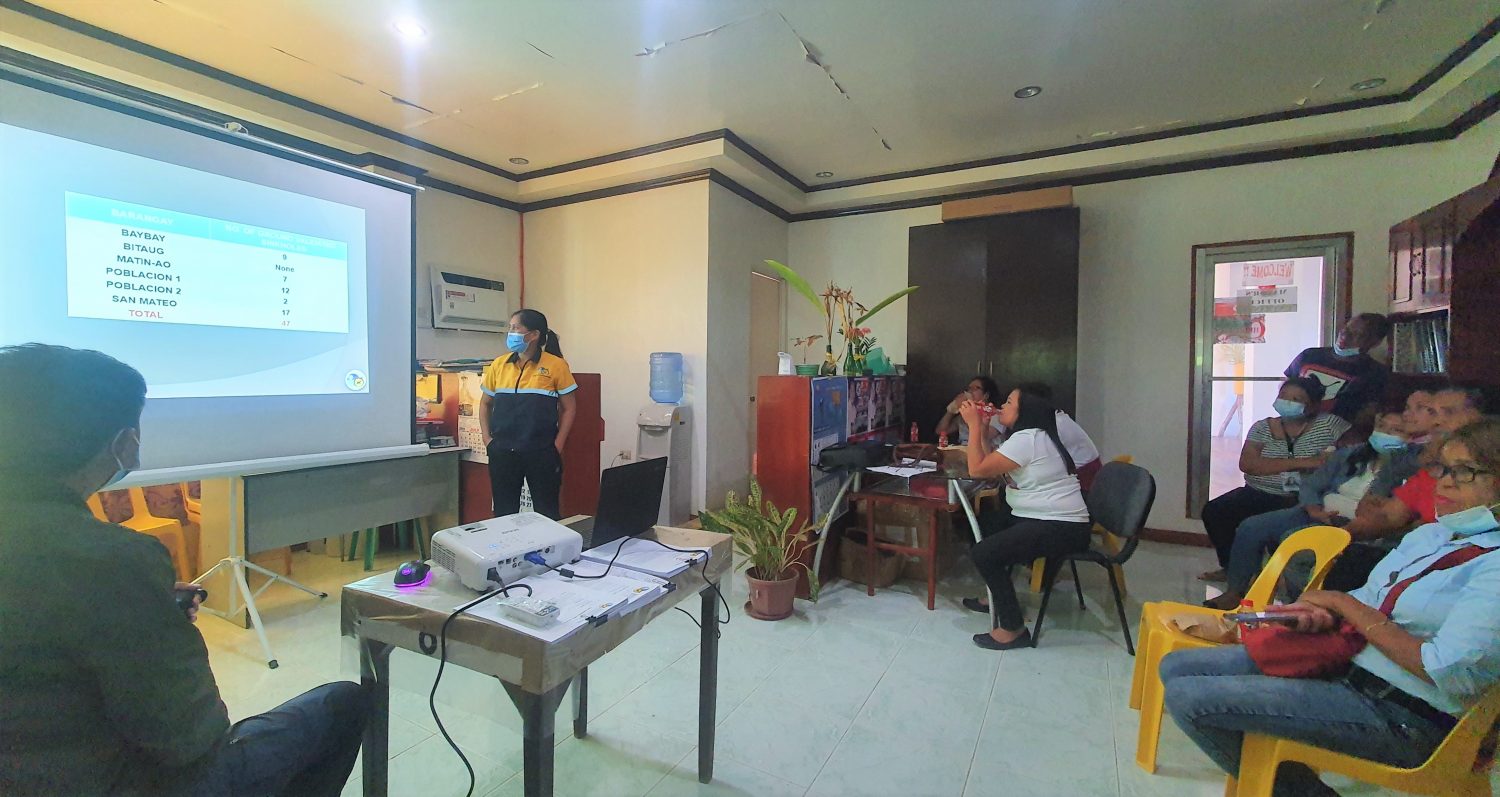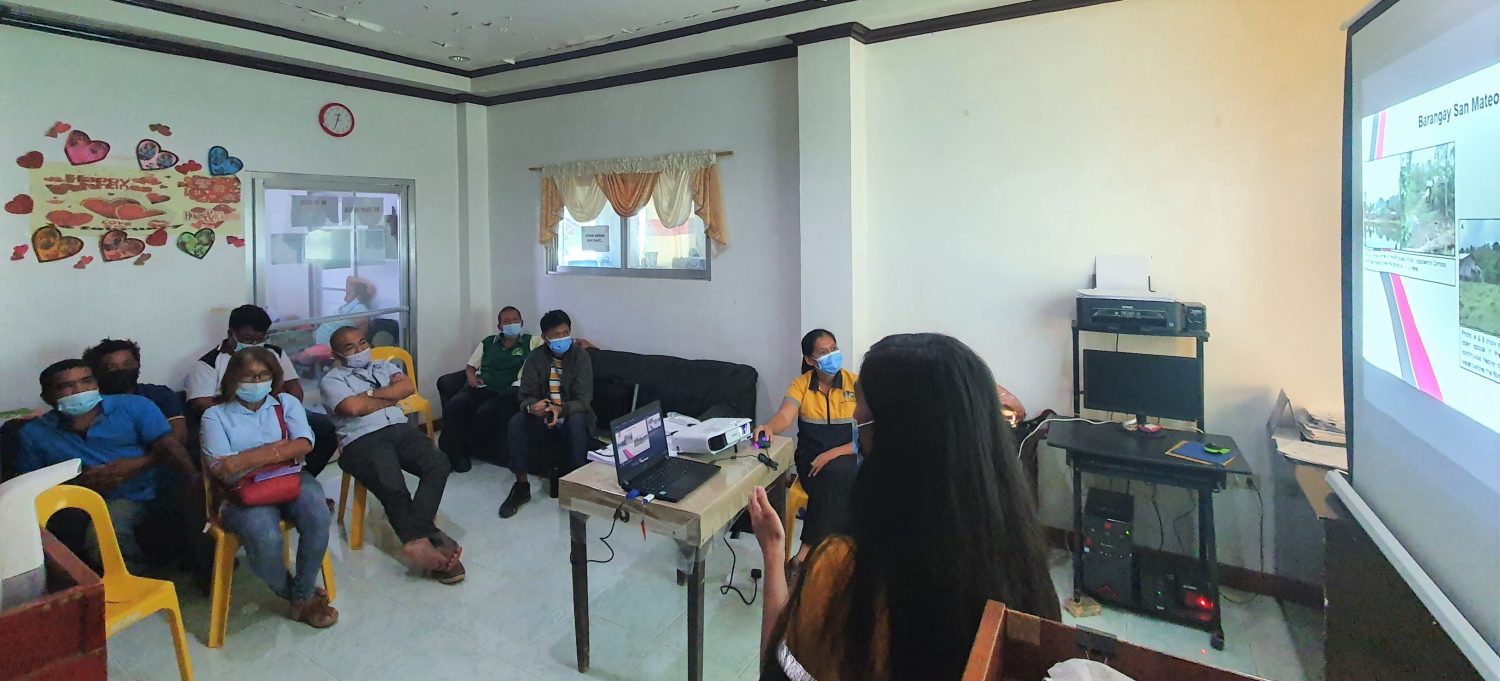 By: Melvin A. Mantilla
Supervising Geologist
Geosciences Division