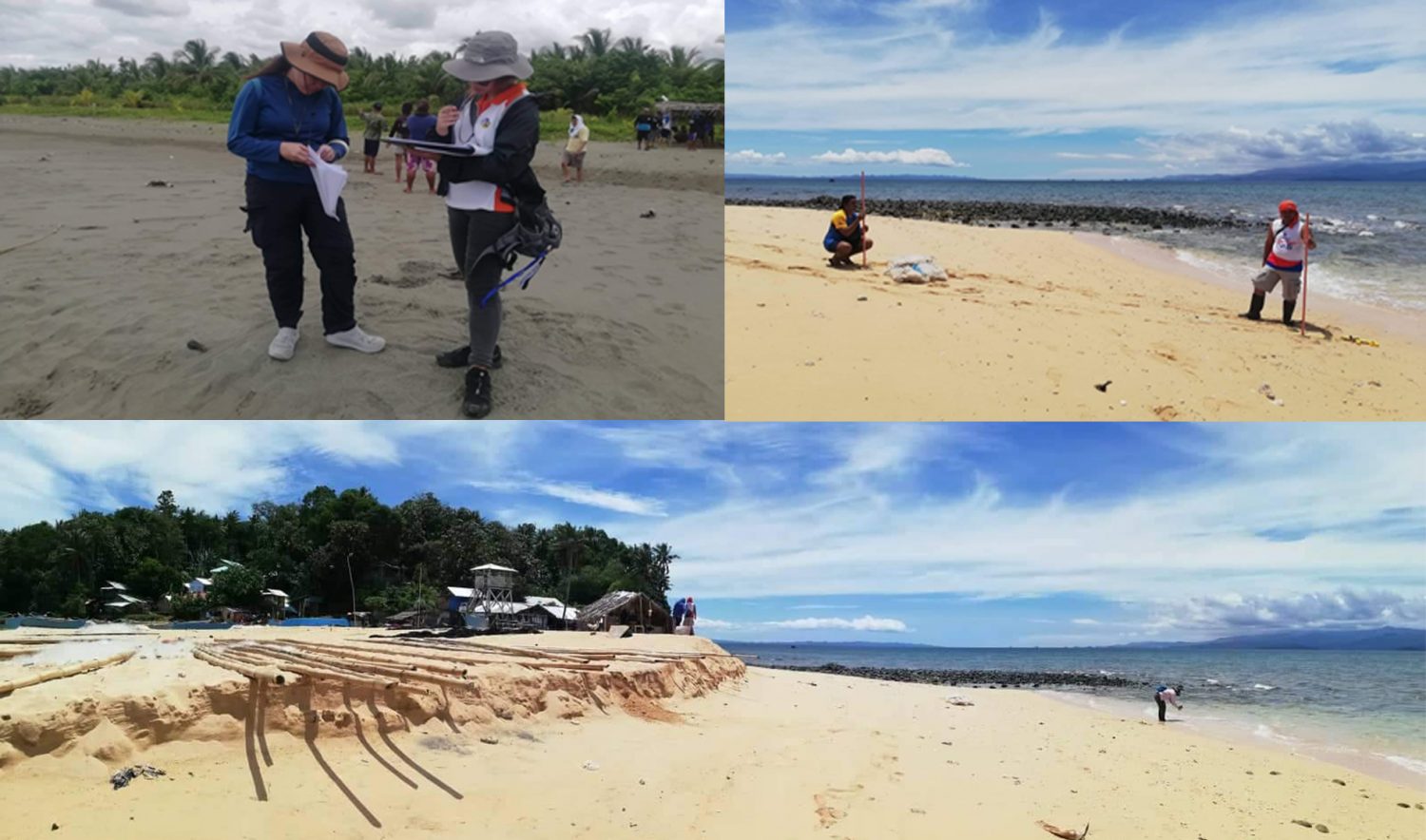 With the completion of the 1:10,000 Scale Coastal Geohazard Assessment Project, the Mines and Geosciences Bureau (MGB) Regional Office No. XIII is presently conducting coastal vulnerability assessment and mapping on the country's coastal areas with identified high accretion and erosion susceptibility.
A team of Geologists and Geologic Aide had conducted Coastal Vulnerability Assessment and Mapping in the Municipalities of Gigaquit and Bacuag, Surigao del Norte. The fieldwork consists of two phases which will be held during the monsoon season of habagat (southwest monsoon) and amihan (northeast monsoon). Phase 1 was already completed on August 17-22, 2020 wherein the team accomplished the undertaking in two municipalities consisting of five coastal barangays, namely Barangays Ipil, Alambique, and Anibongan in the Municipality of Gigaquit and Barangays Cabugao and Poblacion in the Municipality of Bacuag.
The activities for the Coastal Vulnerability Assessment and Mapping in the municipality includes Coastal Integrity Vulnerability Assessment Tool (CIVAT), shoreline mapping, gathering of historical/anecdotal accounts, documentation of shoreline characteristics and changes, beach profiling and sediment and rock sampling.
The assessment is the sequel to the completed 1:10K Scale Coastal Geohazard Assessment Project by the Mines and Geosciences Bureau in 2018 wherein areas highly susceptible to coastal erosion and accretion throughout the country are identified. However, it is not enough that the susceptibilities have been identified but it is far more important that explanations can be made as to why such phenomena occur, and what can be done to address the same. The vulnerabilities of these areas to the coastal geohazards shall then be determined. Focus was on how these areas will respond to sea level rise and stronger storms, whether they can adapt on their own or how the human activities can affect and lessen their natural abilities to cope with coastal geohazards.
by Kate A. Boquilon
Geosciences Division