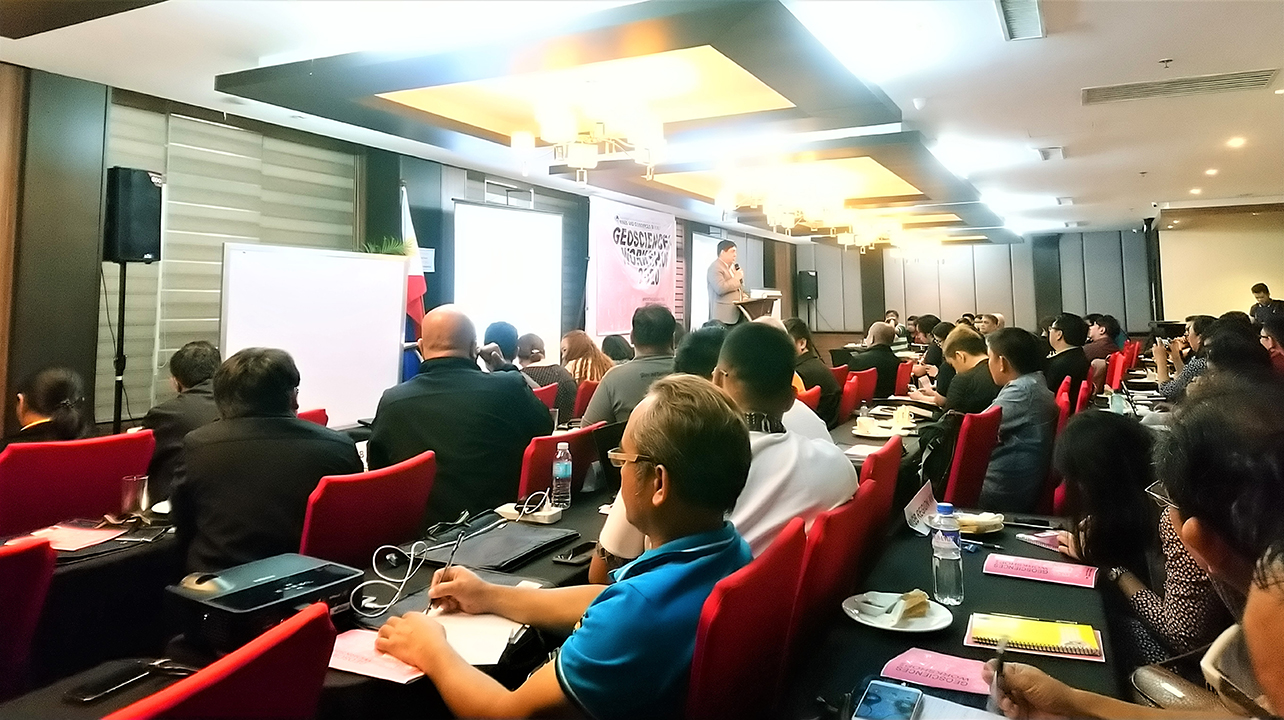 The Mines and Geosciences Bureau Regional Office No. XIII attended the 2020 Geosciences Workshop on February 11-15, 2020 at Brentwood Suites in Diliman, Quezon City.
The workshop was conducted by the MGB Central Office Lands Geological Survey Division (LGSD). Geologists from MGB Central Office and Regional Offices took part in the workshop. Part of the five-day workshop is the discussion of Status Report of CY 2019 Accomplishments, Technical Sessions, Project Proposal Writing and the discussion of the CY 2020 targets.
The workshop commenced with an opening ceremony. Mr. Antonio N. Apostol, Jr., Officer-in-Charge, delivered the Welcome Remarks while the Inspirational Message was given by no less than MGB Acting Director Atty. Wilfredo G. Moncano. The discussion of Status Report of CY 2019 Accomplishments, Issues and Concerns then followed. This includes the Vulnerability and Risk Assessment (VRA); Information, Education and Communication (IEC) Campaign for Geohazards; Karst Subsidence Hazard Assessment; Geological Quadrangle Mapping Program and Mineral Reservation Program.
The presentation of Technical Papers and Research Studies by selected MGB Regional Offices and Central Office personnel took place on the second day of the workshop followed by the parallel sessions. The National Groundwater Resource and Vulnerability Assessment Program was facilitated by Ms. Marnette B. Puthenpurekal while the National Geohazards Assessment Program was tackled by Ms. Liza Socorro J. Manzano. Dr. Maybellyn A. Zepeda facilitated the National Geologic Quadrangle Mapping Project and Mr. Raymundo I. Villones tackled the National Mineral Reservation Program.
The parallel sessions continued up to day 5 of the workshop. It was then followed by an open forum which comprised the synthesis and presentation of the minutes of the workshop for each session. The workshop culminated in a closing ceremony, awarding of certificates to MGB Regional Offices and Central Office that presented technical papers and pictorials.