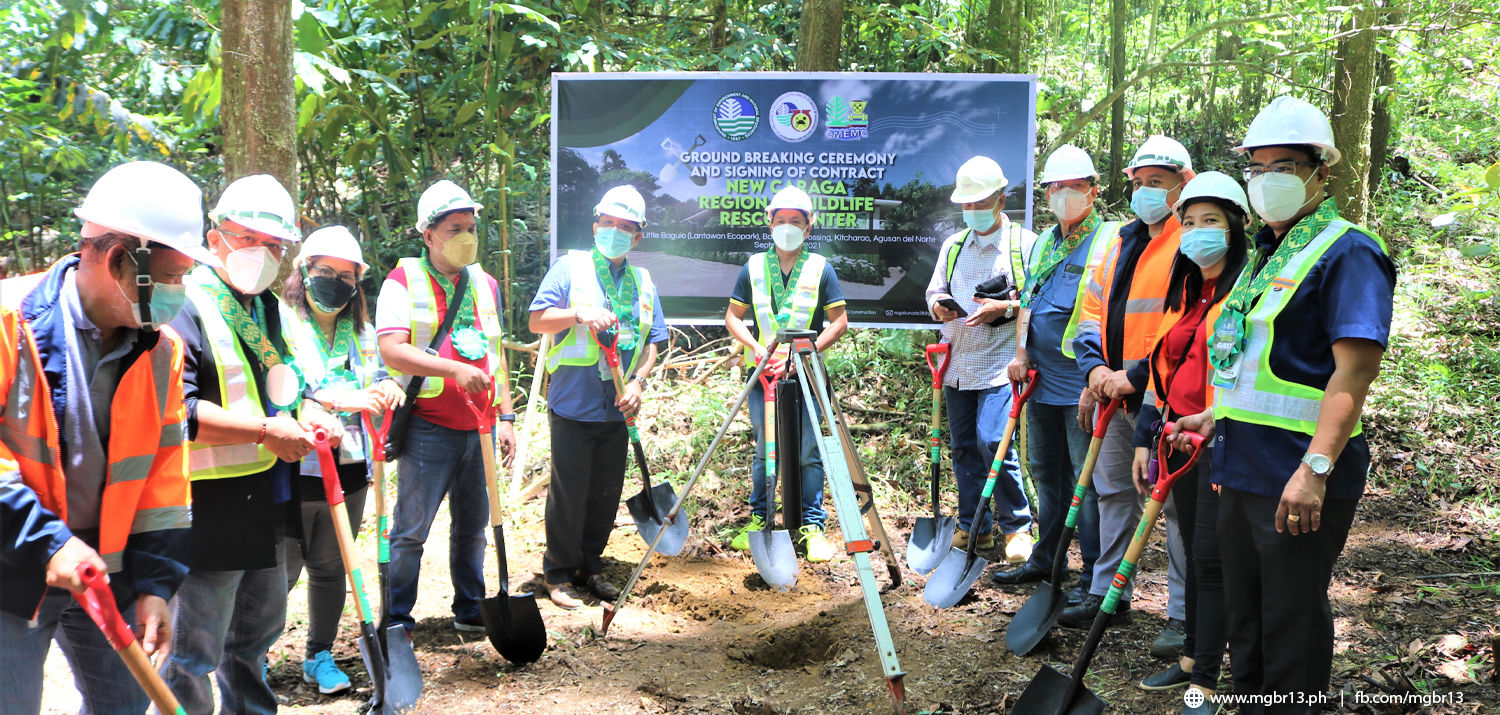 The Department of Environment and Natural Resources (DENR) Caraga Regional Office, the Mines and Geosciences Bureau (MGB) Regional Office No. XIII and the Local Government Unit (LGU) of the Municipality of Kitcharao, in partnership with the Caraga minerals industry through the Caraga Mine Environmental Management Council, Inc. (CMEMCI), took part in the Ceremonial Groundbreaking and Contract Signing for the Enhancement of the Caraga Regional Wildlife Rescue Center on September 2, 2021 at Lantawan Ecopark in Kitcharao, Agusan del Norte.
The DENR Caraga Regional Office, MGB Regional Office No. XIII, LGU of Kitcharao and Caraga mining companies will be sharing the duties and responsibilities for the conservation and management of wildlife resources through rehabilitation and establishment of additional facilities of Caraga Regional Wildlife Rescue Center which will primarily care for orphaned, injured, or sick wild animals with the ultimate intention of releasing them into their natural habitat. With the guidance of DENR Caraga Regional Office through MGB Regional Office No. XIII, the Caraga minerals industry will undertake the imperative task of preserving wildlife.
In his message, DENR Caraga Regional Executive Director (RED) Nonito M. Tamayo urged the attendees to foster wildlife preservation. "I hope that this will not be the last but one of the few programs that we will build as a way of preserving our ecosystem. And that mining companies will continue to support such activities," he stated.
The activity aimed to address the long-awaited enhancement of the rescue center to be a more secure facility for all the deposited wildlife thereat. In addition, the contract for the construction of the facility was signed by RED Tamayo; CMEMCI President, Mr. JJam S. Cutillas; and the representative of RCG Construction.
It may be recalled that the funding for the enhancement of the said facility was incorporated in the Conservation Values component of the Annual Protection and Enhancement Program of Caraga mining and mineral processing companies in 2019.
Present during the ceremonial groundbreaking and contract signing were Engr. Larry M. Heradez, MGB OIC-Regional Director; Engr. Fermina J. Gacuma, Provincial Environment Management Officer of Agusan del Norte; Hon. Aristotle E. Montante, Mayor of the Municipality of Kitcharao, Agusan del Norte; Forester Achilles Anthony C. Ebron, Provincial Environment and Natural Resources Officer of Agusan del Norte; and Forester Nelson Caranzo, Community Environment and Natural Resources Officer of Tubay.
Representatives of the following mining companies also attended the said event ― Agata Mining Ventures Inc., Century Peak Corporation, CTP Construction and Mining Corporation, Hinatuan Mining Corporation, Libjo Mining Corporation, Mindanao Mineral Processing and Refining Corporation, Pacific Cement Philippines Inc., Philsaga Mining Corporation, Platinum Group Metals Corporation and Taganito Mining Corporation.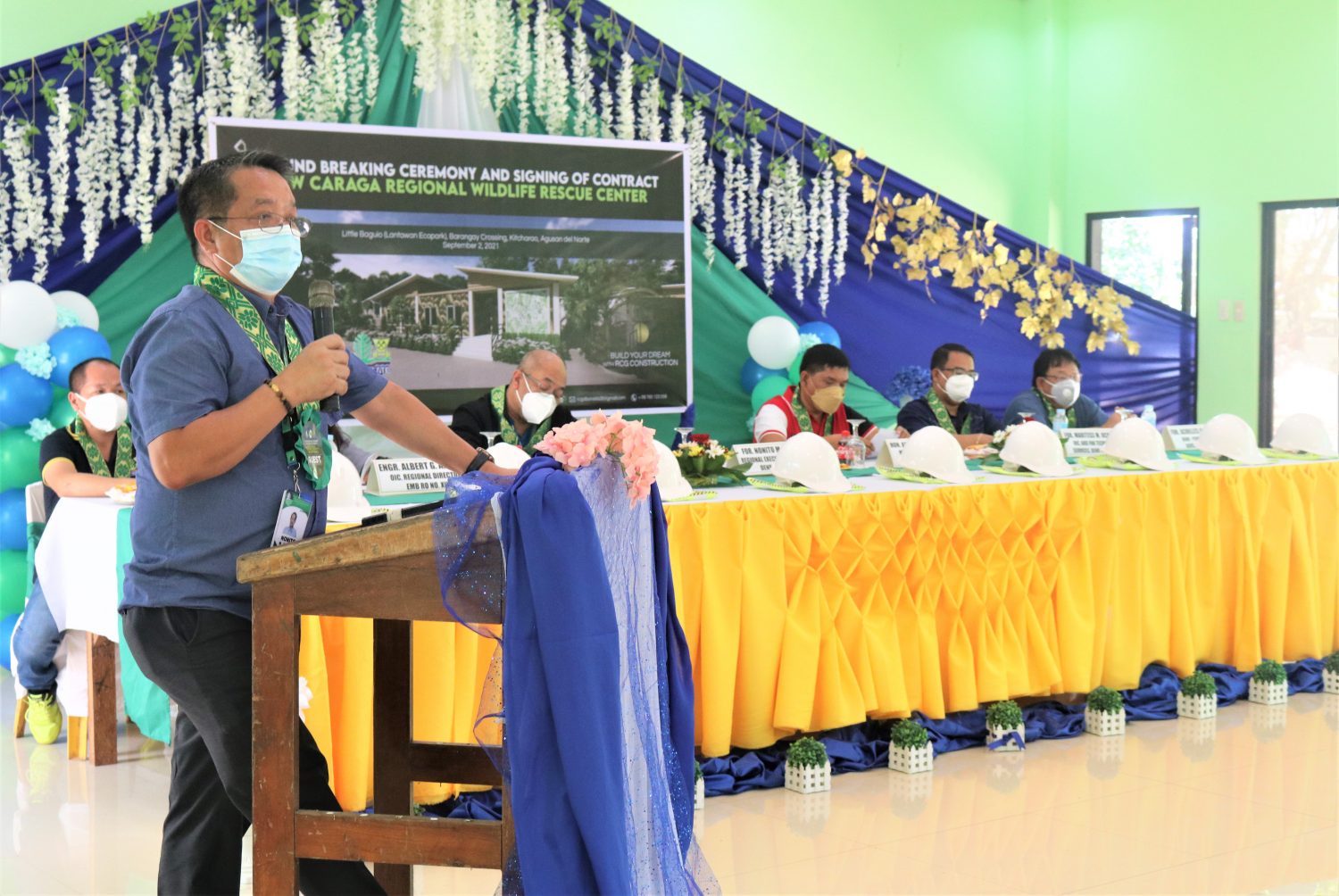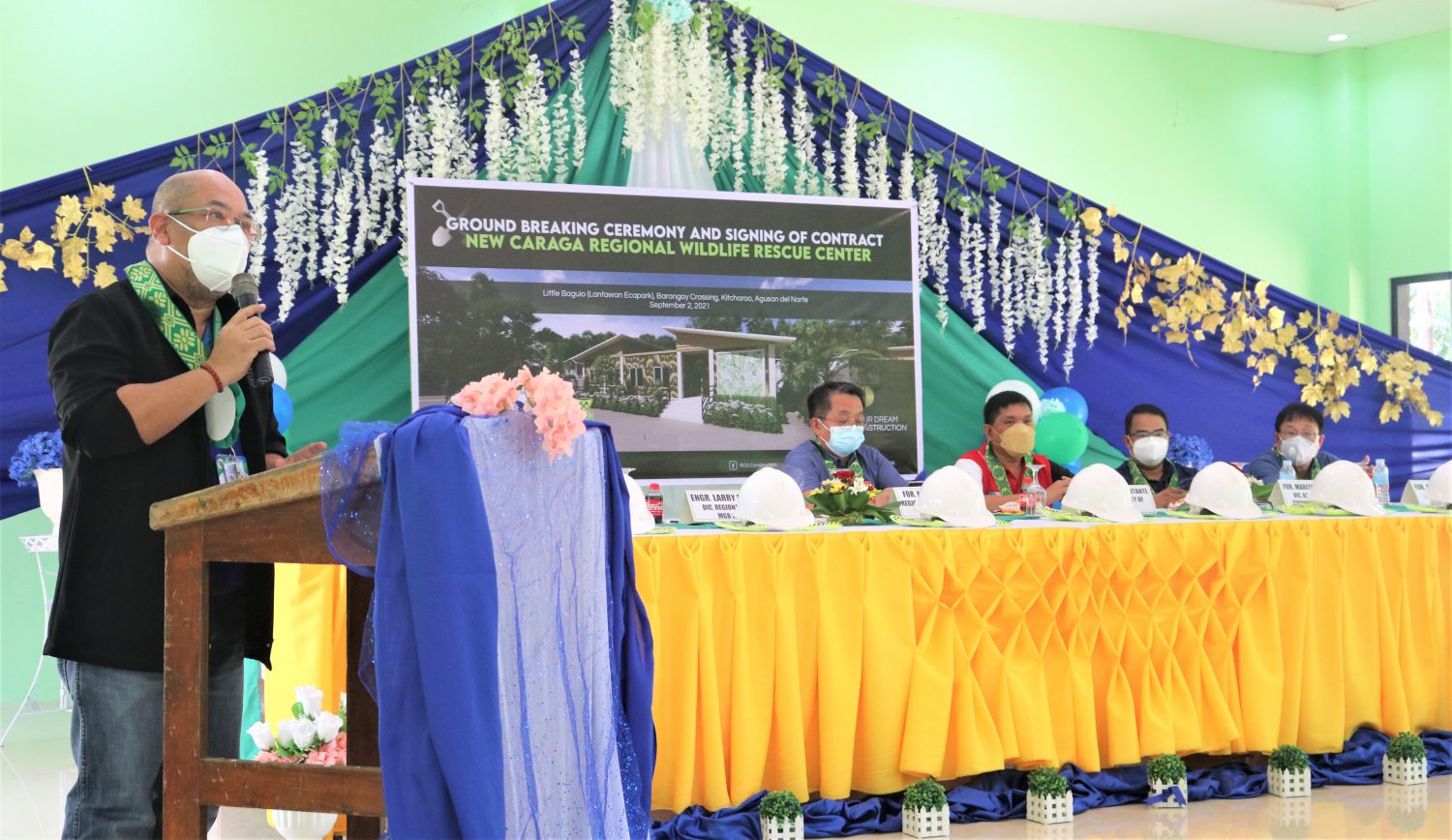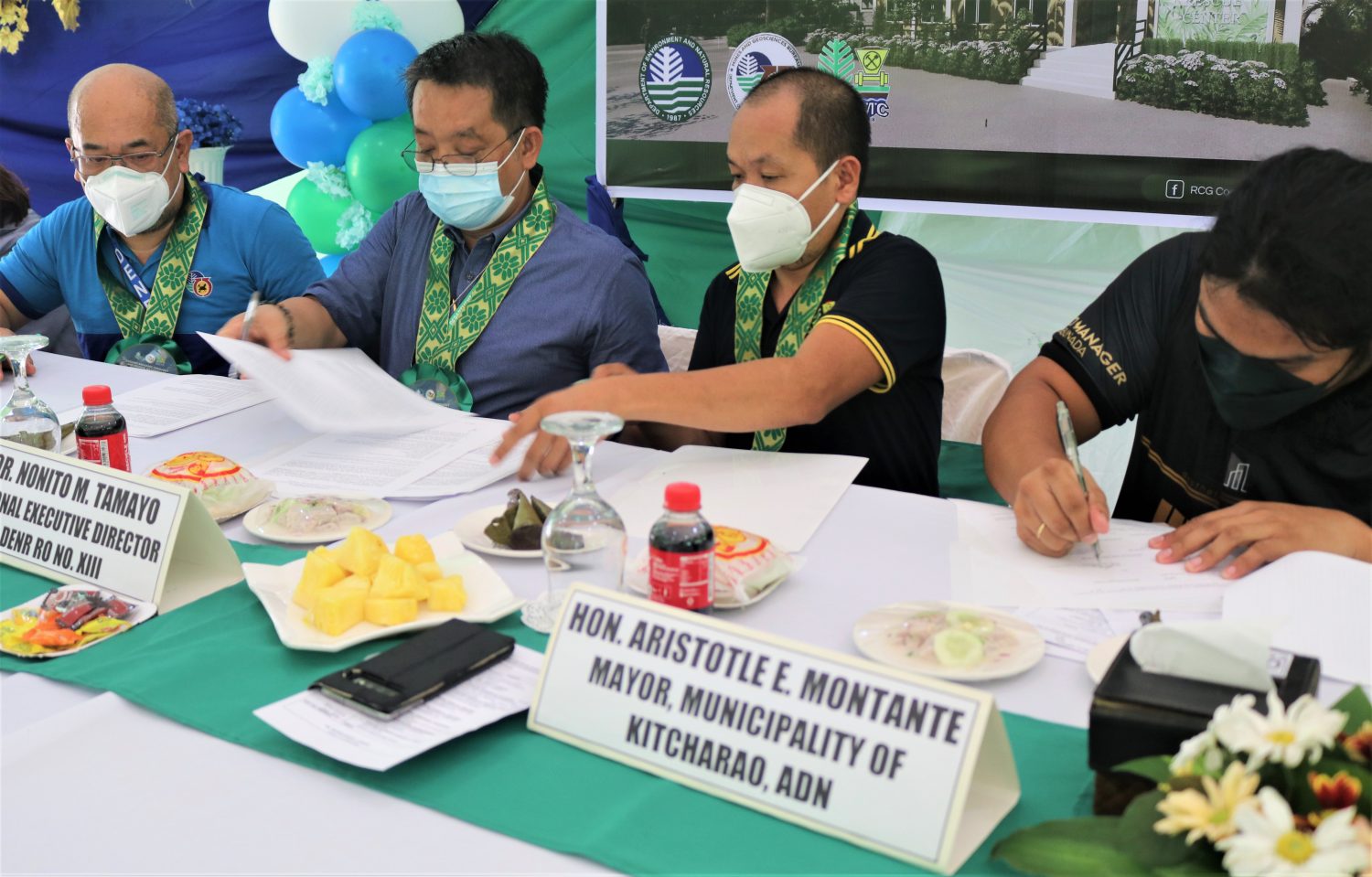 By:
Apple May P. Castillo
Wenelyn S. Madera

MRFC Secretariat