Note: You can also check the Civil Service Commission's Official Job Opportunitinies List
Visit
http://csc.gov.ph/career/index.php
Select the following options.
AGENCY NAME:
MINES AND GEOSCIENCES BUREAU
REGION:
CARAGA
1. Application letter addressed to Regional Director indicating the position applied for and the item number.
ENGR. GLENN MARCELO C. NOBLE
Regional Director
MINES AND GEOSCIENCES BUREAU
Regional Office No. XIII
Km. 02, National Highway, Surigao City
8400
2. Duly accomplished Personal Data Sheet with latest passport size photo, sedula and thumb mark;
3. Copy of latest performance rating (for government employees);
4. Copy of TOR, Diploma and Certificate of Eligibility (CSC or RA 1080);
5. Certificate of Employment with actual duties and responsibilities (if applicable);
6. Certificate of seminars/trainings attended (if applicable); and,
7. Statement of duties and responsibilities which indicates the management and supervisory experience – for managerial and supervisory positions (if applicable).
Note: Application with incomplete documentary requirements will not be acted upon.
---
Current Opportunities: one (1).
Computer Maintenance Technologist I
Status: On-Going. Deadline of submission of documents is on March 17, 2020.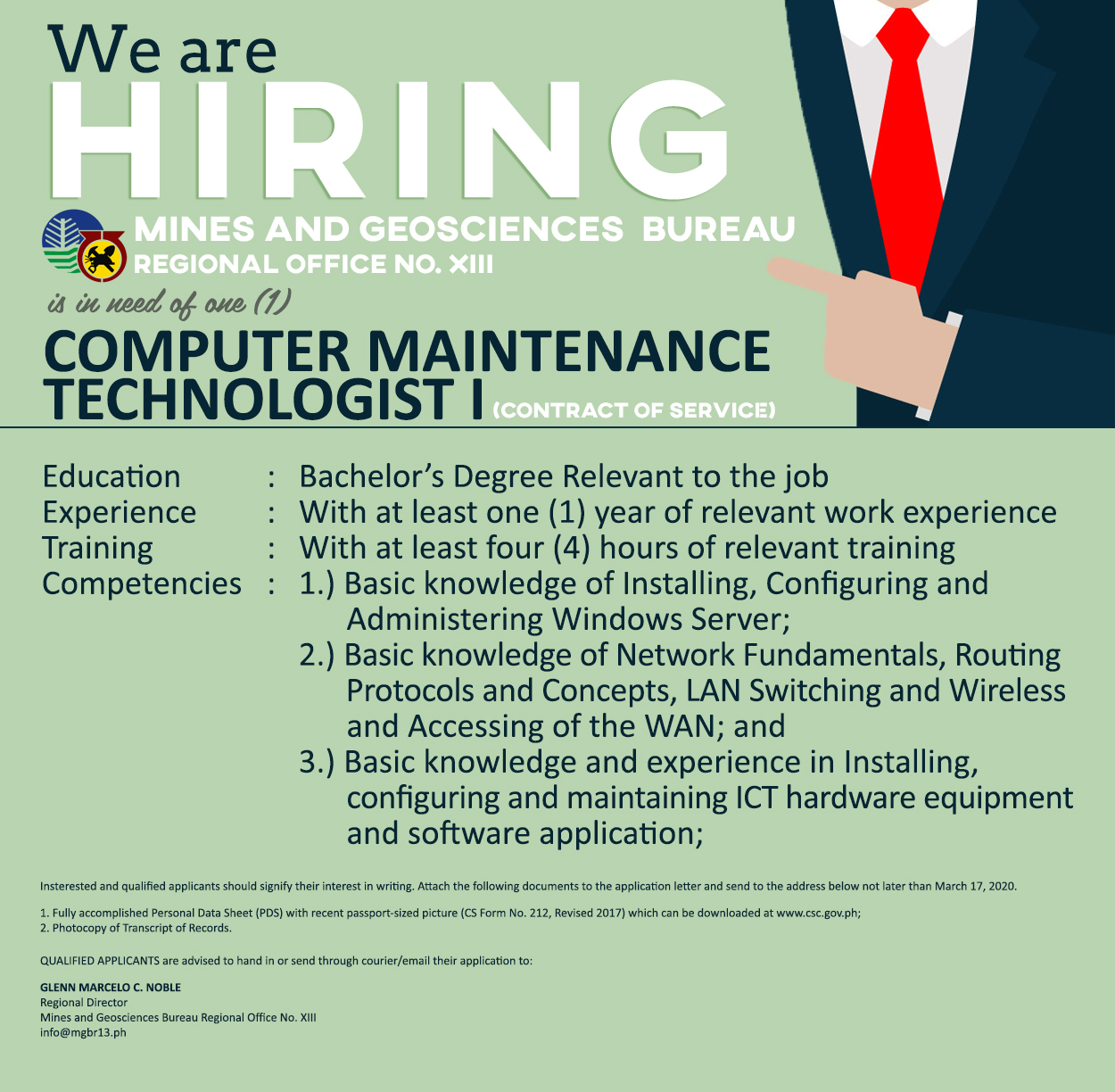 ---