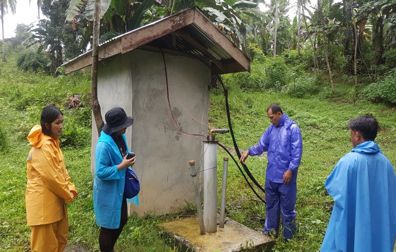 The Mines and Geosciences Bureau Regional Office No. XIII conducted Groundwater Resource and Vulnerability Assessment from January to April 2017 in four (4) municipalities of Agusan del Norte and Province of Dinagat Islands.
A team of geologists, geologic aide, and laboratory technician from the MGB RXIII Geosciences Division conducted the said assessment in the following municipalities covering forty-seven (47) barangays:
Municipality                                     No. of Barangays
Las Nieves, Agusan del Norte                             20
Magallanes, Agusan del Norte                              8
Loreto, Province of Dinagat Islands               10
Tubajon, Province of Dinagat Islands              9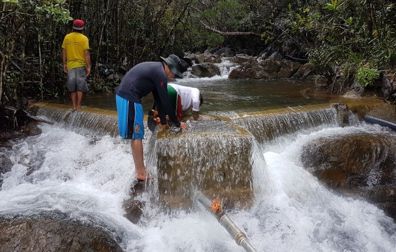 One of the functions of the Mines and Geosciences Bureau is the conduct of specialized researches and assessment of the country's groundwater resources. The Groundwater Resource and Vulnerability Assessment Program is a major activity that the Mines and Geosciences Bureau has initiated to conduct as its contribution to the implementation of one of the provisions of the Clean Water Act (2004) stipulated in Chapter 3 Section 19-D which is to prepare and publish a national groundwater vulnerability map incorporating the prevailing standards and methodologies.
Theobjectives of the Groundwater Resource and Vulnerability Assessment Program are as follows:
Assess the availability of groundwater on the various geologic formations in the entire country;
Establish the quality/chemistry of groundwater in groundwater basins;
Establish the potentials and limitations of available groundwater in the various groundwater basins; and
Assess groundwater vulnerability of aquifers in the country.
Before conducting the said activity, the team paid a courtesy call on the Local Government Unit (LGU) – Municipal Disaster Risk Reduction Management Office (MDRRMO) and the Office of the Mayor of every municipality.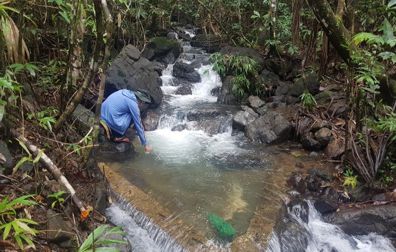 The team is tasked to make an inventory of all the water sources of every barangay during fieldwork.  Similarly, the team must geotag and document the water sources. Primary field data such as geology, geomorphology and the type of water source were gathered. The source of water could either be well type (shallow or deep), spring type, sinkhole, or river. Water samples were also collected per water source for the analysis of physical and chemical properties. The said properties were analyzed within 24 hours after the samples were collected. In addition, interviews were also conducted by the team in every barangay to gather secondary field data such as date of well construction, puroks supplied, location of the water source and other details in order for the team to note the past and present situation of the water sources.