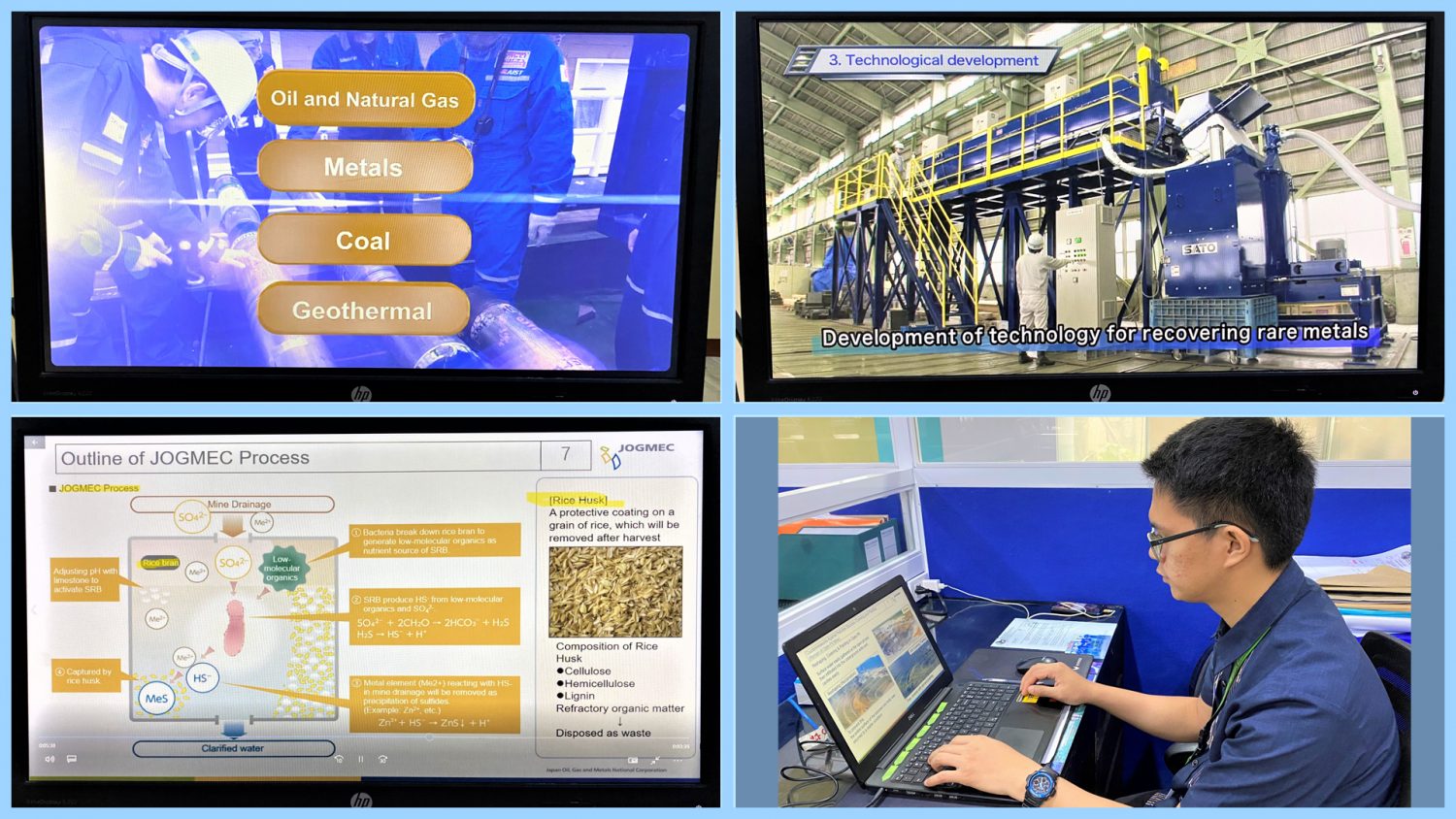 In line with the Memorandum of Cooperation by and between the Ministry of Economy, Trade and Industry through the Japan Oil, Gas and Metals National Corporation (JOGMEC) and the Department of Environment and Natural Resources (DENR) through the Mines and Geosciences Bureau (MGB) in 2019, the JOGMEC Online Program for Mine Pollution Control was conducted on February 5-22, 2021.
The program was designed in such a way that it will kindle in the participants an interest in the importance of mine pollution prevention and increase their understanding of basic measures to control mine pollution especially in the field of mining. The contents target a wide audience, particularly DENR Offices concerned with mine pollution.
In CY 2019, the DENR-MGB sent eight (8) personnel to Japan since that was the original plan on how the training will be carried out. However, overseas travel became difficult in CY 2020 due to the COVID-19 pandemic. In that regard, the training is temporarily conducted through online program that is specifically intended to utilize the advantage of online system being practiced during this time of pandemic.
A total of seventy-three (73) technical personnel from MGB Central Office (21 participants), MGB Regional Offices (30 participants), Environmental Management Bureau (6 participants), Forest Management Bureau (6 participants), Biodiversity Management Bureau (5 participants), and Ecosystems Research and Development Bureau (5 participants) participated in the said program sponsored by JOGMEC this CY 2021. For MGB Regional Office No. XIII, Forester Enjie P. Cañete and Engr. Roland Joie G. Geli of the Mine Environment and Management Section of Mine Safety, Environment and Social Development Division took part in the program.
The program was exclusively available on the YouTube channel of JOGMEC from February 5-19, 2021. Mr. So Furukawa, JOGMEC representative, provided the video links with the following titles for the participants to view and take some notes regarding mine pollution control practices in Japan:
Background of the JOGMEC Online Program for Mine Pollution Control
Challenge on the Resource Frontier
Connected to the Future
Protecting the Kitakami River: Matsuo Neutralization Plant
Mine Pollution Control: Case of the Matsuo Mine
Water System Survey Techniques
Principles of Mine Drainage Treatment
Passive Treatment: JOGMEC Development Process
Each video on mine pollution control was skillfully presented and provided in-depth discussions. On February 22, a virtual open forum with the participants and JOGMEC representatives through Webex Platform was held. Various questions were raised by the participants and these were answered by Mr. Furukawa. On account of the said program, JOGMEC provided a manuscript of the questions and answers in order for the participants to have a better understanding of the open forum.
By: ROLAND JOIE G. GELI
Engineer II
Mine Safety, Environment and Social Development Division