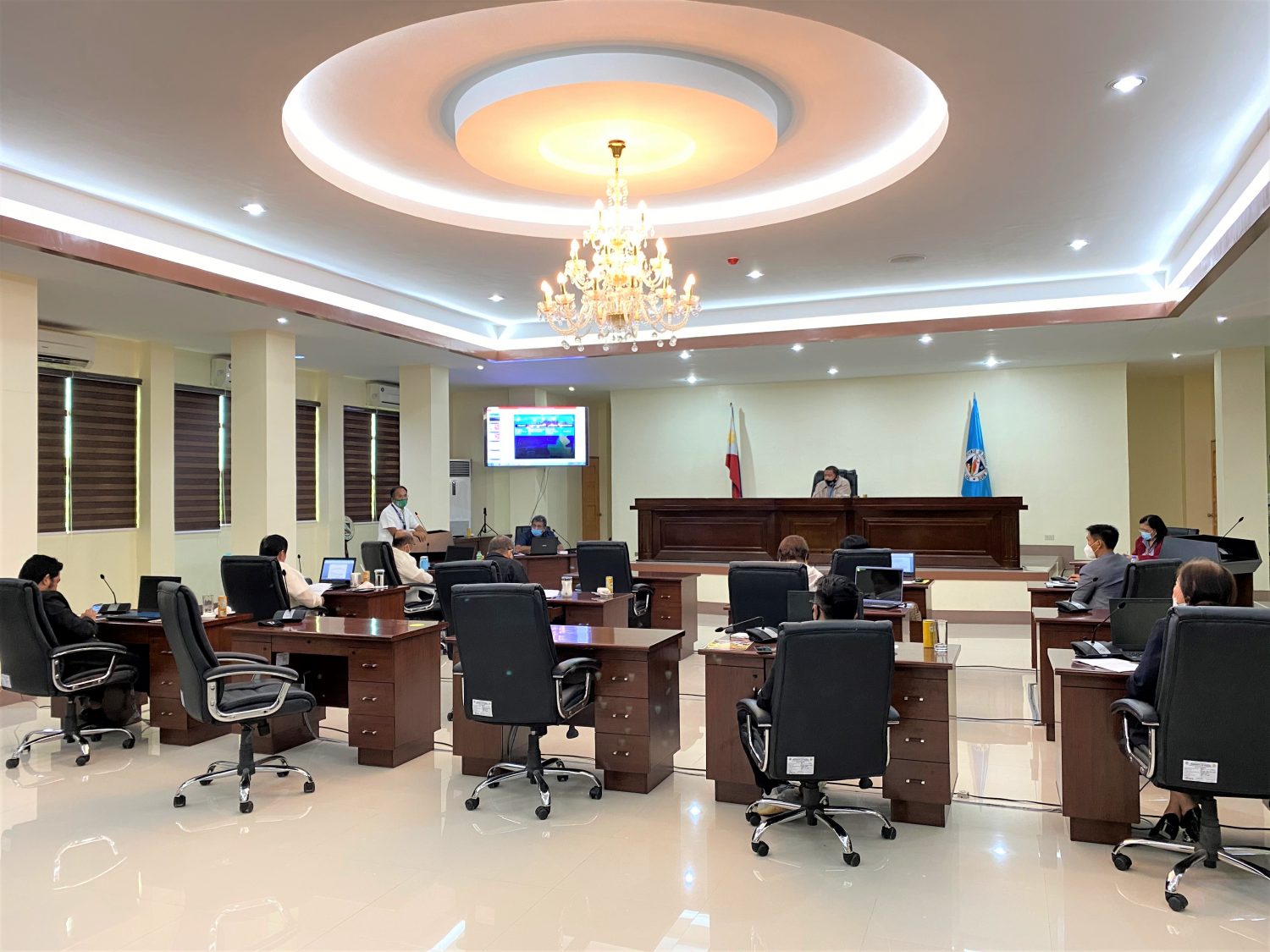 The Mines and Geosciences Bureau Regional Office No. XIII took part in the 62nd Regular Session of the Sangguniang Panlalawigan of Surigao del Norte on September 14, 2020 at the Sangguniang Panlalawigan Session Hall in Surigao City.
At the said session presided by Board Member Cayetano L. Recabo, Regional Director Glenn Marcelo C. Noble presented the Caraga Minerals Industry Updates with emphasis on Surigao del Norte. RD Noble walked the Sangguniang Panlalawigan Board Members through the Minerals Industry Statistics, Environmental and Social Development Commitments and Compliances and discussed them at length. He underscored that the Caraga minerals industry's implementation of the Environmental Protection and Enhancement Program and the Social Development and Management Program affirms its compliance with all existing laws and policies, environmental preservation efforts and commitment to the socioeconomic advancement of mining and non-mining communities.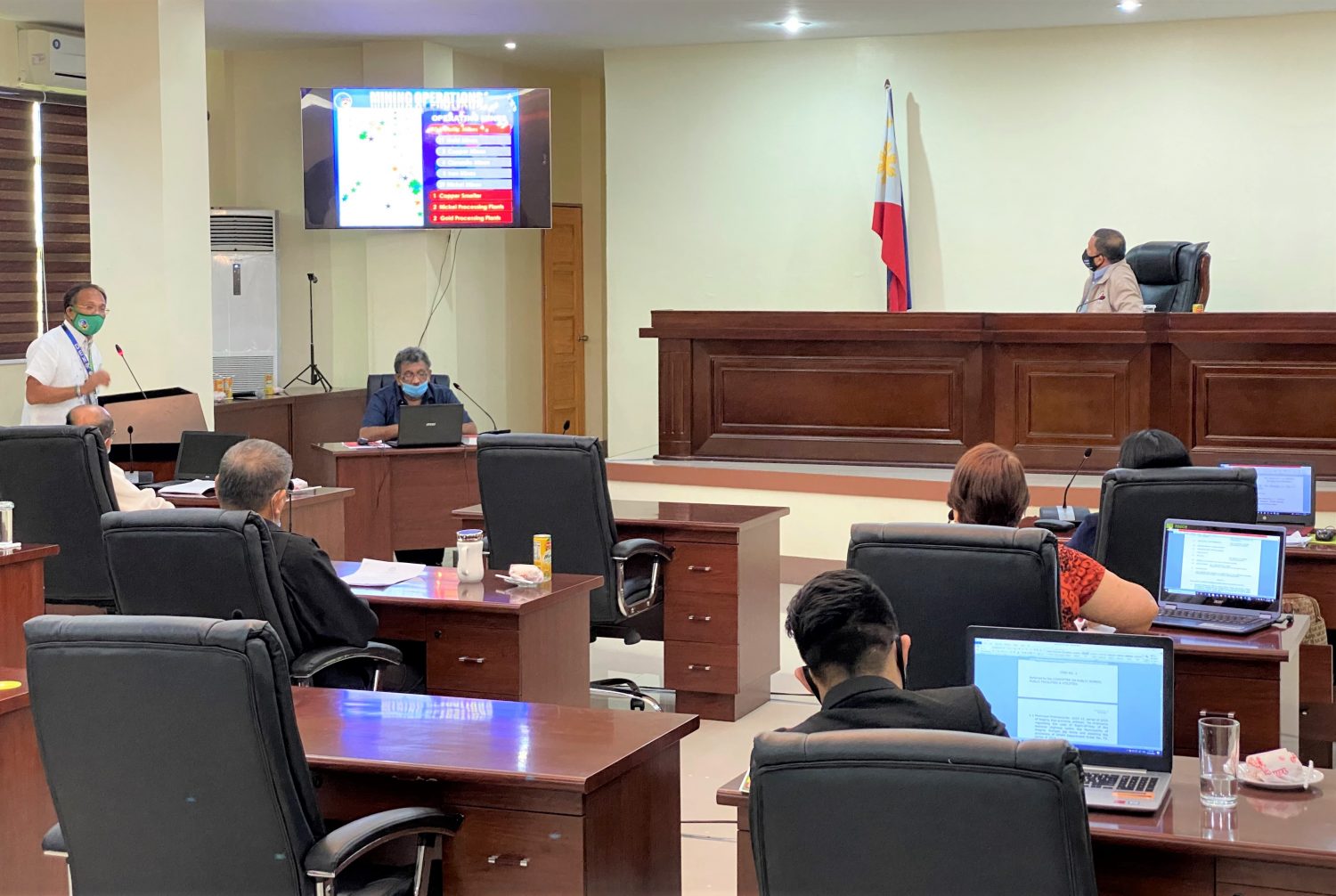 On the same note, RD Noble gave an account of the all-out support of the Caraga minerals industry to the National Government's fight against the COVID-19 pandemic. He presented the relief efforts and assistance of the Surigao del Norte mining firms to affected mining and non-mining communities pursuant to Republic Act No. 11469, otherwise known as the "Bayanihan to Heal as One Act", which was signed into law by President Rodrigo Roa Duterte on March 24, 2020. He stated that the collaborative efforts of the Caraga minerals industry attest to its unwavering commitment to the welfare of mining and non-mining communities at all times. He added that a considerable number of these mining firms have also invoked their Corporate Social Responsibility to extend their assistance even after the termination of the realignment of the Social Development and Management Program Fund which is an affirmation that the Bayanihan spirit lives on in the minerals industry.
As a final point, RD Noble gave an update on the construction of the Philippine Red Cross Molecular Testing Laboratory in Barangay Bonifacio, Surigao City. The said laboratory is a modern facility for the processing of Reverse Transcriptase-Polymerase Chain Reaction (RT-PCR) Testing to determine whether a particular individual is infected with SARS-Cov-2 virus that causes Covid-19. The said project was made possible through the P18-million donation of Taganito HPAL Nickel Corporation, Taganito Mining Corporation and Cagdianao Mining Corporation to the Philippine Red Cross. These mining companies stressed the importance of a testing facility so as to capacitate further the COVID-19 testing needs in the region.
Following RD Noble's presentation, the Board Members raised some queries, issues and concerns which he answered with enthusiasm and noted with gratitude.  In the same way, the Board Members expressed their appreciation of the substantial updates on the Caraga minerals industry and their willingness to collaborate with the industry stakeholders for the common good.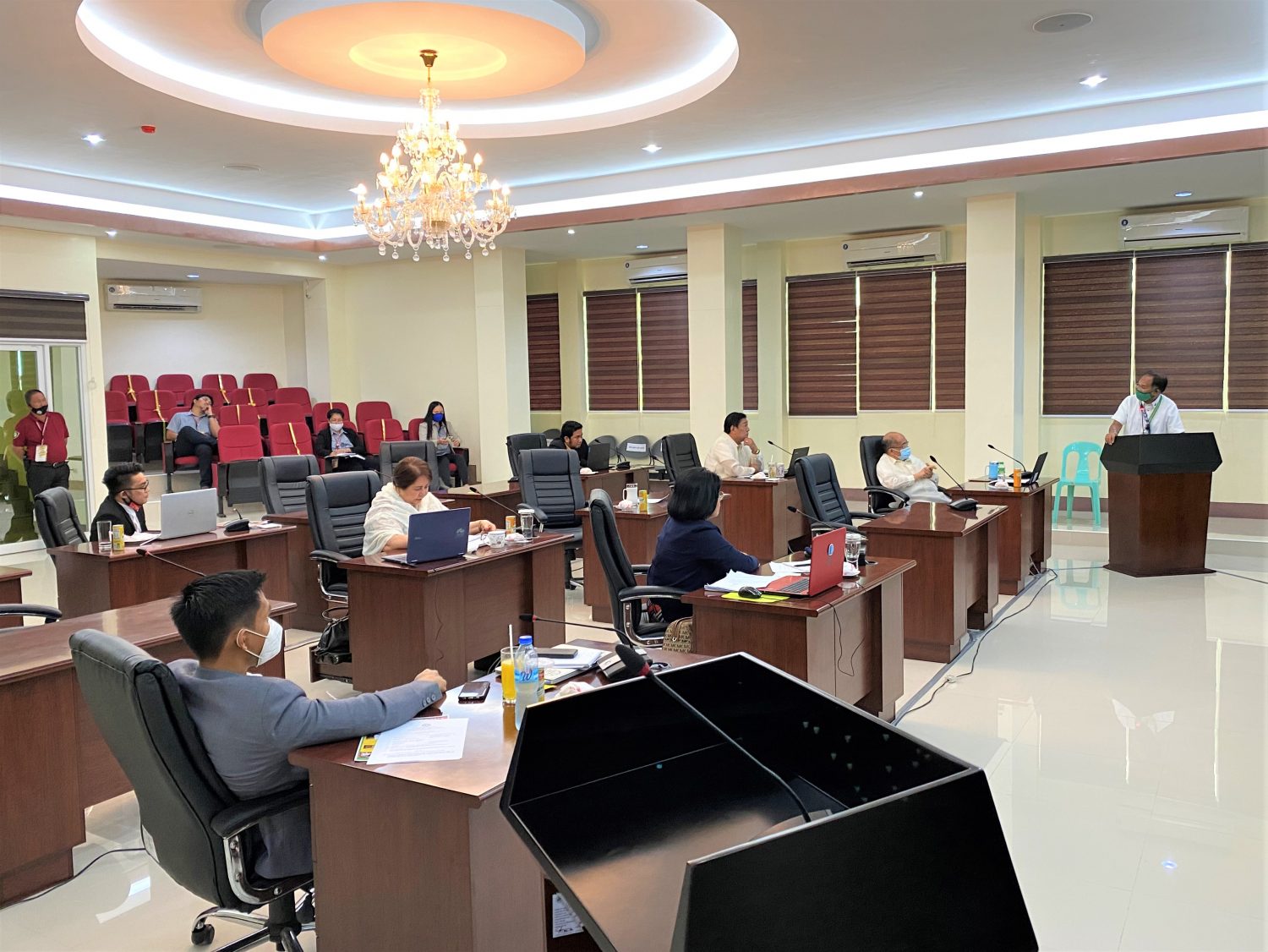 MARIE PENNELOPE E. FANG
Administrative Officer IV