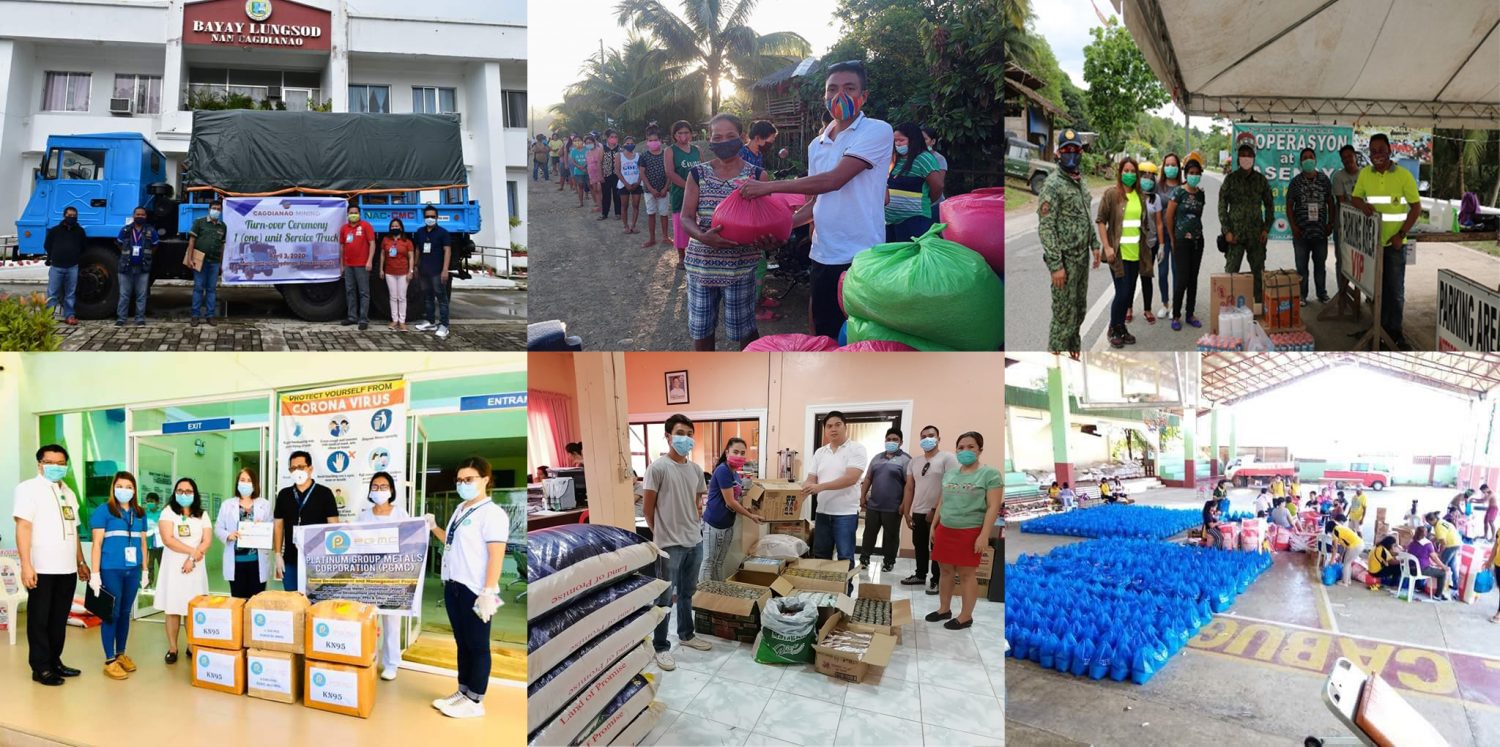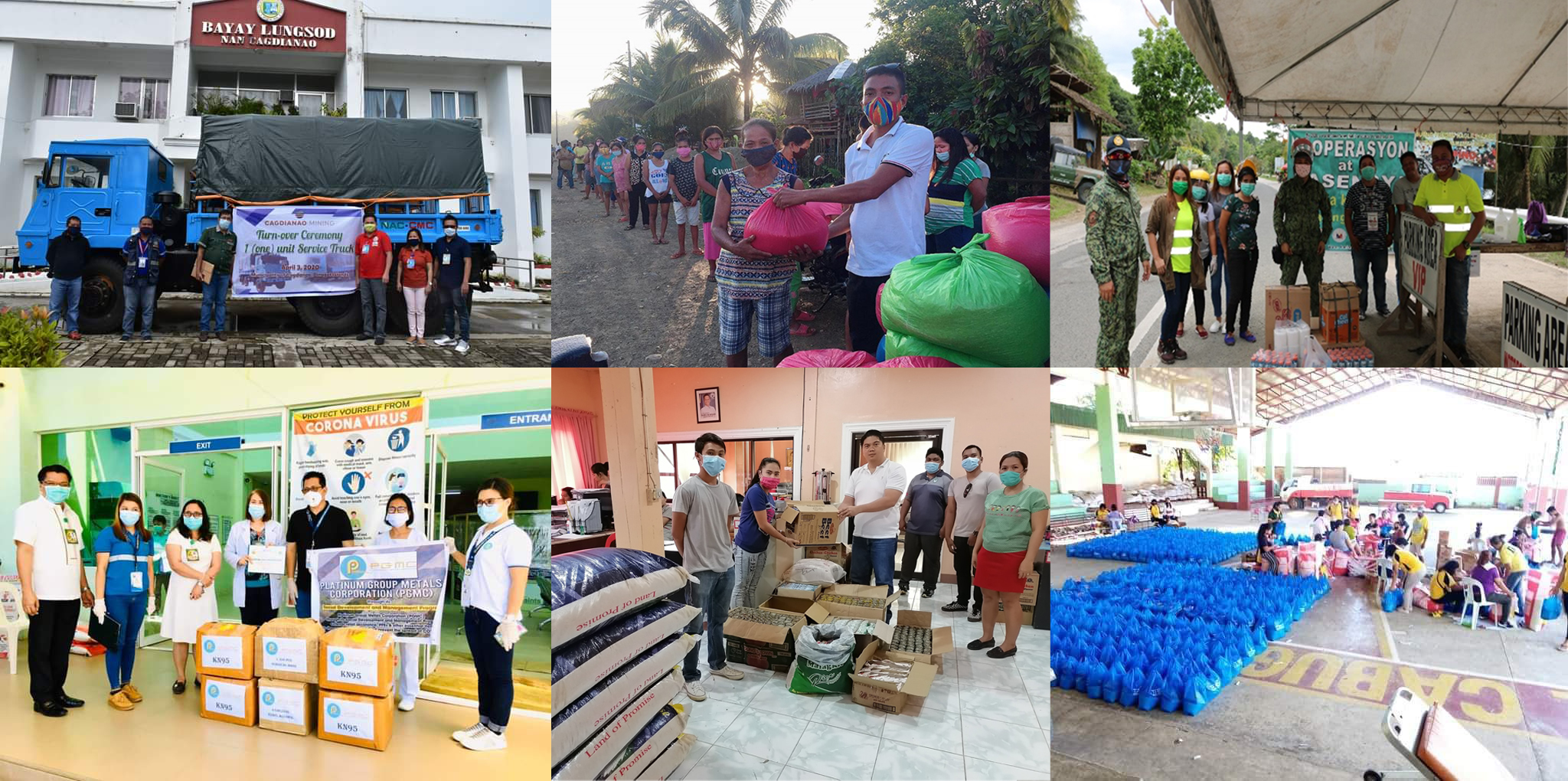 In light of the COVID-19 pandemic, the Mines and Geosciences Bureau (MGB) Regional Office (RO) No. XIII and the Caraga minerals industry have collaborated to ensure that the objectives of Republic Act No. 11469, otherwise known as the "Bayanihan to Heal as One Act", are achieved.
Various measures to promote quarantine, social distancing, sanitation, cleanliness, and provision of personal protective equipment (PPE) were undertaken to see to it that the health and welfare of MGB RO No. XIII employees are upheld.
Alternative working arrangements pursuant to the Civil Service Commission guidelines were also implemented in the Regional Office. The skeletal workforce scheme was implemented from March 19 to April 8, 2020 at the time when Caraga Region was still under Community Quarantine. However, the Enhanced Community Quarantine was declared on April 7, 2020 which resulted in the implementation of the Work from Home scheme starting April 13, 2020. During the Work from Home period, a minimal number of employees will man the office in order to respond to immediate concerns and other necessary matters. Employees shall be on an on-call basis and required to report for work when needed. The necessary Regional Special Order has been issued by Regional Director Glenn Marcelo C. Noble to implement these alternative working arrangements. Excluded in the alternative working arrangements are senior citizens and employees with medical concerns.
To safeguard the health and welfare of employees of Caraga mining projects and their stakeholders, the MGB RO No. XIII sent official communications to the President/Resident Managers/General Managers of all mining companies regardless of status (exploration, operation, rehabilitation or suspension) to comply with RA No. 11469, Presidential Proclamation Nos. 922 (Declaring a State of Public Health Emergency throughout the Philippines) and 929 (Declaring a State of Calamity throughout the Philippines due to Corona Virus Disease 2019) as well as the Orders/Resolutions issued by the Regional Inter-Agency Task Force on Emerging Disease and Local Government Units.
The MGB RO No. XIII collaborated with mining companies to provide assistance to their host and neighboring communities and other stakeholders as well as front liners in the hospitals, checkpoints and other pertinent areas in compliance with the Memorandum dated March 27, 2020 of MGB Director Atty. Wilfredo G. Moncano. The said memorandum authorizes the realignment of unutilized funds of the Social Development and Management Program to support affected impact and non-impact communities due to COVID-19.
Approximately 22,330 mining and non-mining community residents including front liners and 42,689 households benefited from the relief efforts and other means of support given by mining companies. Throughout the five Caraga provinces, the relief assistance came in various forms such as PPE (face masks and shields, disposable gowns and gloves and shoe covers), hygiene kits (isopropyl alcohol and hand sanitizer), medical supplies (thermal scanners, medicines and vitamins), food supplies and packs, survival garden kits and even a heavy-duty truck. For the first week of the SDMP realignment implementation covering the period of April 1-8, 2020, the total amount of PhP16,261,360.10 was utilized by Caraga mining companies in support of the Bayanihan to Heal as One Act which was signed into law by President Rodrigo Roa Duterte on March 24, 2020.
The following Caraga mining companies supported the endeavor to fight the COVID-19 pandemic: