In keeping with the 2018 Mining Engineers' Convention and Environment Month Celebration, the Mines and Geosciences Bureau Regional Office No. XIII and the Philippine Society of Mining Engineers served as coastal stewards on June 14, 2018 in Brgy. San Juan, Surigao City.
A coastal cleanup was MGB RXIII and PSEM's immediate response to current overwhelming problems in plastic pollution and waste management.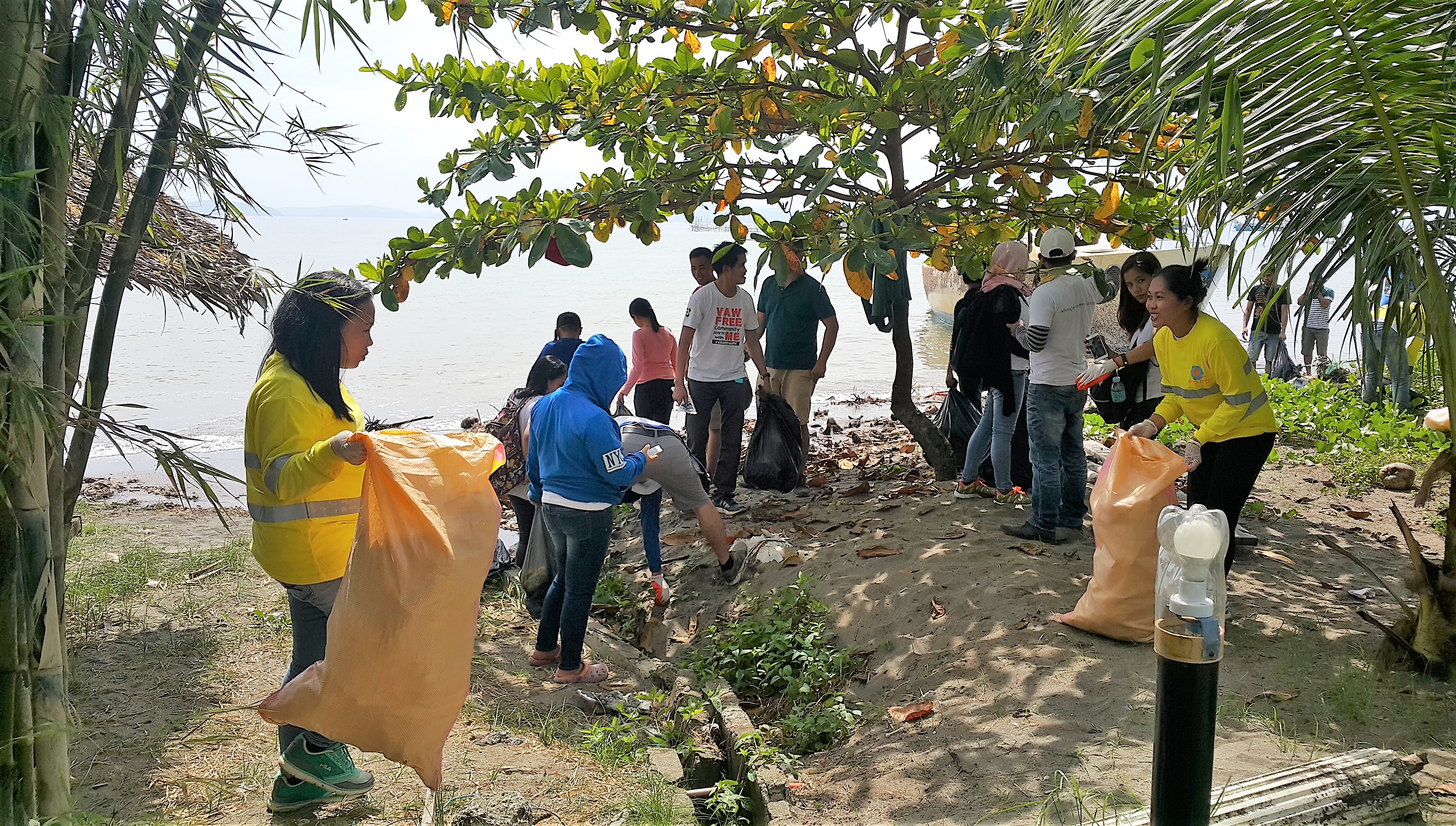 Not just your average pick-up-that-dirt-by-the-seashore activity, the said cleanup was participated by 254 people comprising MGB RXIII personnel, PSEM members, MinECon delegates, Caraga mining company employees and members of Brgy. San Juan people's organizations.
The activity started with an Information, Education and Communication (IEC) Campaign held at Brgy. San Juan Gymnasium highlighting the 2018 Environment Month Celebration theme "Beat Plastic Pollution: If You Can't Reuse It, Refuse It!" The IEC Campaign commenced with the short opening remarks of incumbent Barangay Captain Monina Caluna and newly-elected Barangay Captain Susan Godinez Galinea who both strongly expressed the urgency and importance in dealing with their barangay's waste problem.  The two officials are very thankful that Brgy. San Juan was chosen as the location for the activity. Emceed by For. Enjie G. Pacillos-Cañete, the IEC Campaign had four resource speakers — Engr. Vince Ivan Libao of Taganito Mining Corporation gave a quick overview of nickel mining; Mr. Agapito S. Cuadra, a TMC marine biologist, talked about marine environment; and Messrs. Raul B. Tarpin and Mel Kevin C. Agunias of Surigao City Environment and Natural Resources Office talked about wastes, waste segregation and various products that can be made out of recycling such wastes. To formally start the coastal cleanup, the Mine Safety, Environment and Social Development Division (MSESDD) OIC-Chief of MGB RXIII, Engr. Francis Glenn N. Suante, laid emphasis on plastic waste collection and extended his gratitude for the participants' keen involvement in the activity.
The high tide did not stop the participants who were divided into six groups from taking on the six predetermined areas along the coast of Brgy. San Juan in order to accomplish the cleanup. An hour later is an obviously cleaner coastline of the said barangay as a result of the cleanup.