In line with the 2016 Earth Month Celebration, the Mines and Geosciences Bureau Regional Office No. XIII conducted a two-day activity on April 28 and 29, 2016 to mark the occasion. With the theme "Trees for the Earth," this year's observance encourages partnership of people from all walks of life and intensifies environmental campaigns to grow trees in order to attain the goal of planting 7.8 billion trees by the year 2020.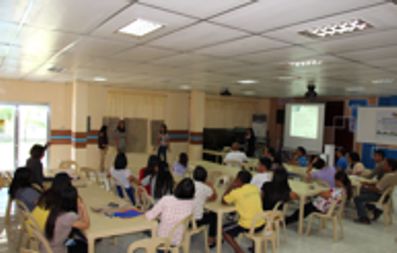 On the first day of the celebration, the MGB ROXIII Mine Safety, Environment and Social Development Division, in cooperation with the Gender and Development Focal Point System, conducted the Forum on the Promotion of Green Economic Development. Ms. Evelyn C. Arlan of the Department of Trade and Industry was the resource speaker of the forum. She discussed and emphasized the development approach of Green Economic Development (GED) as well as the vital roles of MGB ROXIII personnel as enablers of GED. Group exercises were also conducted during the forum to raise the personnel's level of awareness of GED and to enhance their appreciation of the potential of environment valuation.
Similarly, the forum promotes an understanding of how efforts at the local level can improve the environment, the economy and the quality of life of the people. During the forum, the personnel learned about tools for the assessment of local vulnerabilities with respect to climate change, natural disasters and food security.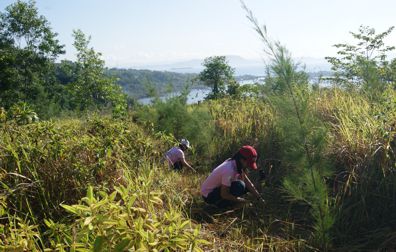 A tree planting activity at the Provincial Tree Park in Brgy. Ipil, Surigao City was conducted on the second day of the celebration. An estimated number of one hundred fifty (150) mahogany (Swietenia macrophylla) and mangium (Acacia mangium) treeseedlings were planted by the personnel. The tree seedlings were donated by Greenstone Resources Corporation.
The active participation and collaborative efforts of the MGB ROXIII personnel led to the success of the Earth Month celebration.