The Mines and Geosciences Bureau Regional Office No. XIII attended the National Summit for the Presentation of the Proposed Amendment of the Revised Implementing Rules and Regulations (RIRR) of Republic Act (RA) No. 7076 and 1st National Assembly of the Philippine National Coalition for Small-scale Miners on July 29-31, 2019 at the Provincial Capitol in the Municipality of Nabunturan, Province of Compostela Valley.
The theme of the summit is Responsableng Pagmimina… Kaunlaran ng Bayan. It was spearheaded by BAN Toxics and International Labor Organization in coordination with the Department of Environment and Natural Resources (DENR)-Office of the Assistant Secretary for Mining Concerns. Asec. Nonita S. Caguioa, DENR Assistant Secretary for Mining Concerns, and Atty. Wilfredo G. Moncano, Acting Director of the Mines and Geosciences Bureau, graced the summit. MGB Central Office technical personnel; Ban Toxics staff; International Labor Organization representatives; small-scale mining focal persons from all MGB Regional Offices; and small-scale miners from the Provinces of Benguet, Camarines Norte, Bohol, Masbate, Zamboanga del Sur, South Cotabato, Davao Oriental, Bukidnon, Compostela Valley and Agusan del Sur.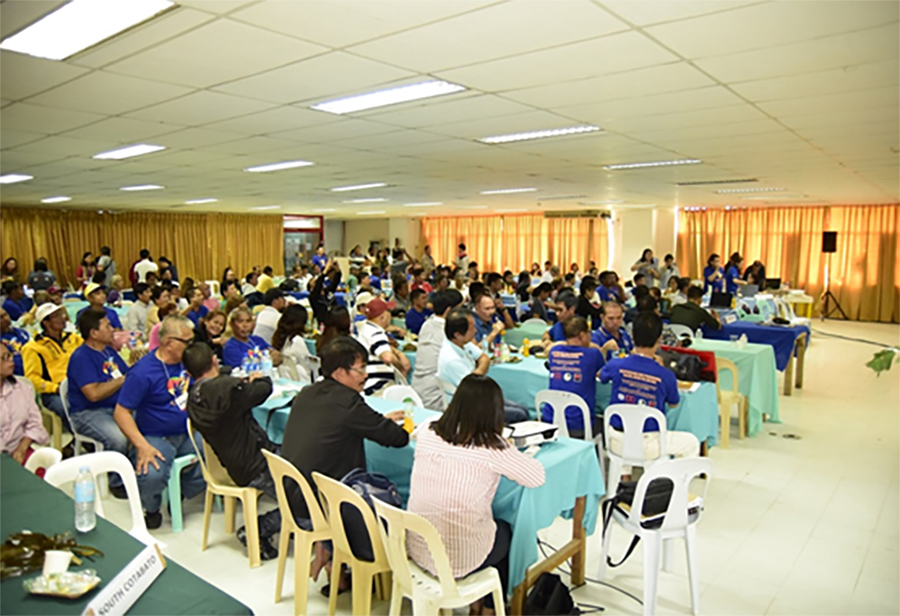 At the summit, the keynote speakers were Hon. Jayvee Tyrone Uy, Governor of the Province of Compostela Valley, and Hon. Maricar S. Zamora, Vice Governor of the Province of Compostela Valley, who imparted relevant and felicitous messages.
The summit featured the following presentations:
• Compassionate Gold Business Model and Certification Module by Dr. Li Rivera, BAN Toxics Consultant;
• RA No. 11256 or An Act to Strengthen the Country's Gross International Reserves by Ms. Illuminada Sicat, Bangko Sentral ng Pilipinas Assistant Governor;
• RA No. 7076 Proposed Amendments and Artisanal Gold Mining National Action Plan by Atty. Deinrado Dimalibot, CARING Gold Consultant; and
• Overview of Small-Scale Mining in the Philippines by Engr. Teodorico A. Sandoval, OIC-Chief of MGB CO-Mining Technology Division; and
• Draft RIRR of RA No. 7076 by Engr. Joel A. Natividad of MGB CO-Mining Technology Division.
The discussions during the three-day summit focused on the proposed revision and/or amendment of RA No. 7076 and its Revised Implementing Rules and Regulations, DENR Administrative Order No. 2015-03. Some of the important issues and concerns raised by the small-scale miners are as follows:
• Allow the use of explosives or blasting in small-scale mining operations;
• Lengthen the term of Small-Scale Mining Contract (SSMC);
• Allow the establishment of Mineral Processing Zone outside the declared Minahang Bayan;
• Extend the term of the Mineral Processing License (MPL);
• Remove the provision of the IRR with regard to the consent from concerned large-scale mining holder/applicant;
• Streamline the requirements and process in the declaration of Minahang Bayan, Small-Scale Mining Contract and Mineral Processing License; and
• Simplify provision on Environmental Compliance Certificate (ECC) requirement.