The Mines and Geosciences Bureau Regional Office No. XIII received an accolade during the celebration of the 53rd Founding Anniversary of the Bureau of Customs-Port of Surigao on June 18, 2019 in Surigao City.
With the theme One Mission, One Team, One BOC, the historic event was graced by Customs Commissioner Rey Leonardo B. Guerrero who attended as the Guest of Honor and Speaker. The local community and the stakeholders of the agency that have helped it grow in the best interest of public service took part in the event.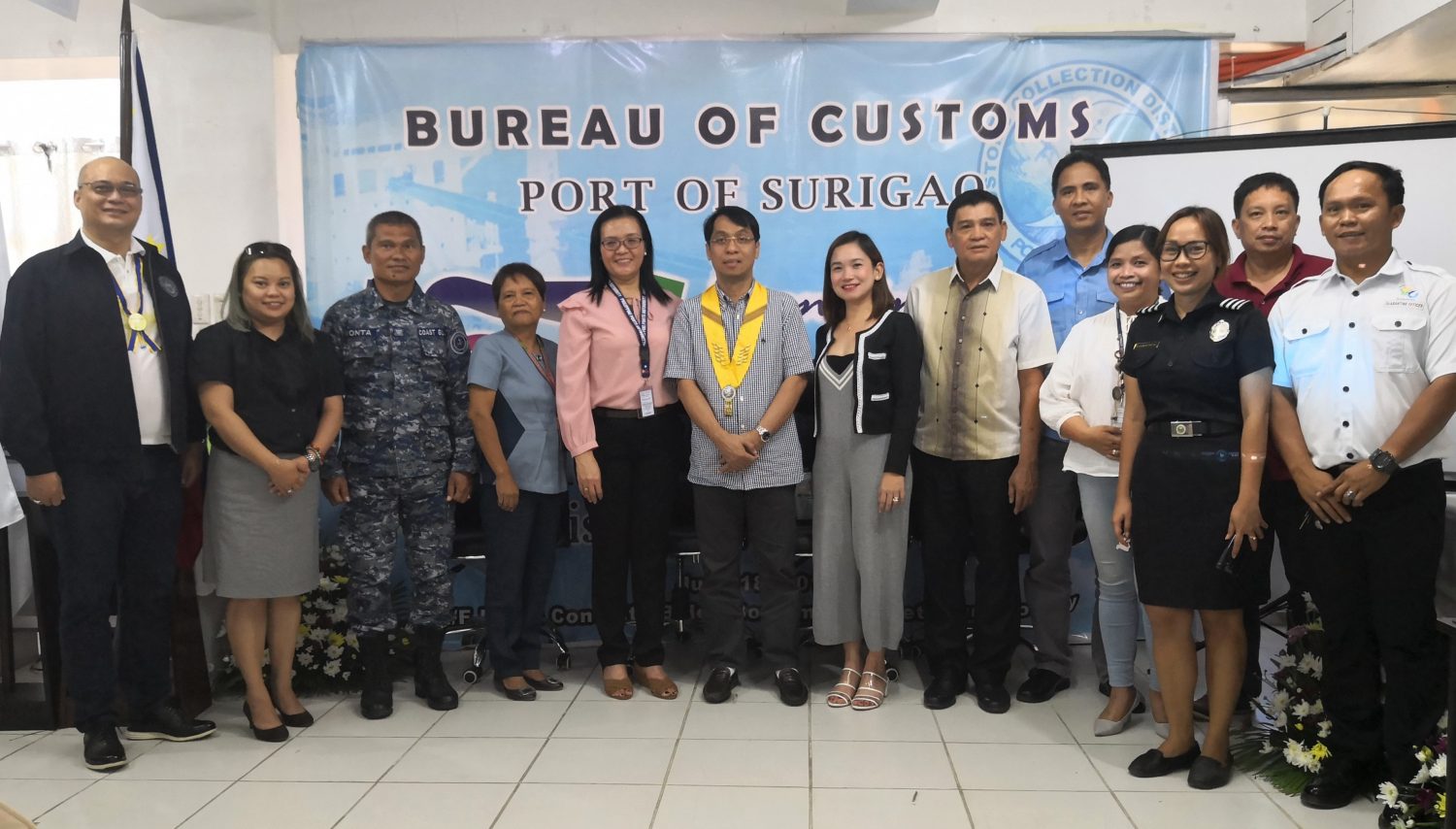 At the commemoration program, the Top 5 Stakeholders (Import/Export) and Partners in Public Service were awarded the Plaques of Recognition.  MGB ROXIII received an accolade for being one of the Bureau of Custom's partner-government agencies that have helped in the attainment of its mandate to collect lawful revenues, maintain border security and facilitate trade within the Collection District No. IX, Caraga Region.  In the same way, retirees and model employees were also given due recognition for their loyalty and exemplary public service.