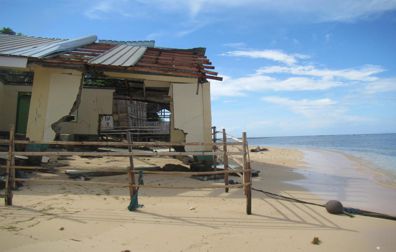 The Mines and Geosciences Bureau Regional Office No. XIII conducted the Vulnerability and Risk Assessment (VRA) on April 16 to 30, 2018 in the Municipalities of Marihatag, Cagwait and Bayabas, Province of Surigao del Sur.
The said assessment was conducted by a team of geologists and an on-the-job trainee from Negros Oriental State University. The team formed two groups that were assigned in every barangay to perform geotagging in order to tag the essential landmarks such as barangay halls, health centers, schools, multi-purpose buildings, purok centers and other establishments per purok, district or sitio in all barangays of the aforementioned municipalities. The purpose of tagging landmarks or establishments is to get their exact global positioning system (GPS) coordinates and plot them on the map. Moreover, building materials and road networks were noted for data gathering. The threat of any hazard or element of risk to landslide or flooding within those establishments was also verified. Interviews with some residents in the area were also made to note the scenario and details of any disaster they have experienced so as to update the geohazard maps generated by MGB RXIII.
All the municipalities were assessed and the elements at risk identified.  Similarly, the team took note of every road's status (concrete or non-concrete) and building materials (light or concrete). The areas where flooding and landslide susceptibility occurs (rated from low, moderate, high and very high) were also observed.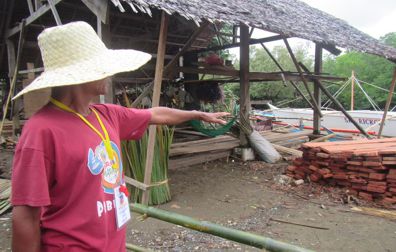 The outputs of the VRA are technical reports and Risk Maps that incorporate the population, roads and infrastructures at risk of the said hazards. These reports and maps will essentially assist the Local Government Units in their planning and pre-disaster risk activities.