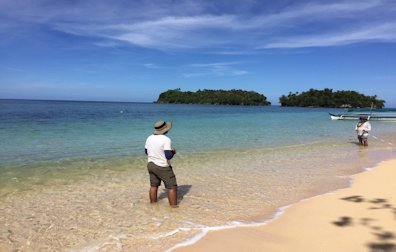 The Mines and Geosciences Bureau Regional Office No. 13 carried on with its Coastal Geohazard Assessment under the National Geohazard Assessment and Mapping Program.
For the first quarter of 2017, the target municipalities of MGB RXIII are Barobo, Lianga, Hinatuan and Bislig in the Province of Surigao del Sur. As for the second quarter, the Municipality of Del Carmen in the Province of Surigao del Norte was assessed on May 31 to June 7, 2017. The Municipality of Socorro in the Province of Surigao del Norte will be assessed by the third week of June 2017.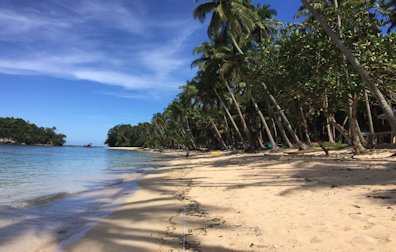 The Philippines has one of the longest coastlines in the world with an estimated extent of 36,289 kilometers. Approximately 46% of the total population in the Philippines resides in coastal areas, directly or indirectly relying on coastal resources as source of livelihood, habitation, and recreation. Many of the coastal areas are inherently vulnerable to coastal hazards – geographically or by geologic setting.
The objectives of the Coastal Geohazard Assessment Program are as follows:
To determine/identify coastal areas that are susceptible to coastal erosion/accretion; measure coastal profiles and conduct coastline characterization that will be combined with historic data sets to generate a coastal geohazard map.
To provide vital information to policymakers and the public in order to make them understand the risk of these hazards; enhance preparedness; reinforce response; foster resilience; and minimize the adverse impacts of these events (baseline record).
To produce erosion and accretion susceptibility maps of coastal areas to serve as important references in disaster mitigation and adaptation and in crafting land-use, coping mechanisms and development and management plans of affected communities and stakeholders.
During the actual field assessment, the following activities are undertaken:
The objective is to determine coastal shift and retreat or advance of coastline through time. With the use of GPS tracking and tape measure, the shoreline is measured and tracked.
It aims to survey the shape (morphology) of a beach and investigate the seasonal changes in the beach profile as well as examine relationships between the beach profile and other factors such as rock type, cliff profile, sediment size or shape. Beach sampling is also done on the area where the team conducts the beach profile.
The objective is to determine the wave direction and where the sediment supply takes place.
Historical/Anecdotal Record Gathering
It involves interviews with local government officials and coastal residents (mostly the eldest residents) on the subjects of coastal flooding, coastal erosion, tsunami and other coastal geohazard occurrences in the area. The historical data gathered are used to validate and augment existing and newly acquired field data and selectively factored in the geohazard assessment.
The outputs of the Coastal Geohazard Assessment are shoreline shift maps that will give the public substantial information on coastal areas or shorelines that are prone to erosion and accretion. Threat advisories per purok and technical reports are also included in the expected outputs.