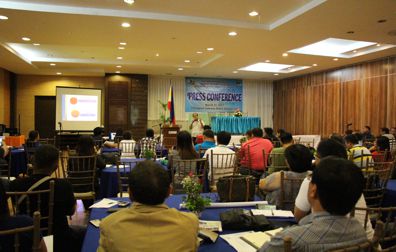 The Mines and Geosciences Bureau Regional Office No. XIII, in cooperation with the Community Relations, Education & Development Officers (CREDO) Inc., held the 1st Quarterly Press Conference on March 31, 2017 at the Philippine Gateway Hotel in Surigao City.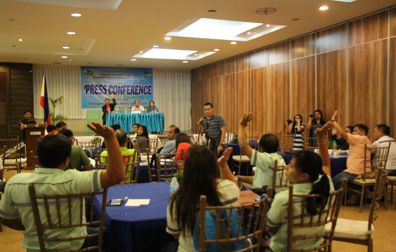 The press conference aimed to heighten public awareness of the current state of the Caraga minerals industry.  It also aimed to foster the participation of and dialogue between the media and the mining stakeholders in achieving the common goals of responsible mining, ecological sustainability and social development. MGB RXIII and CREDO also hoped to forge collaborative ties with the media in the promotion of accountability, transparency and equity.
Reporters from Surigao del Norte media outfits; the Chamber of Mines Caraga and the Caraga Mine Safety and Health Council participated in the press conference. Resident Mine Managers, Community Relations Officers and a good number of personnel from the following mining companies attended the activity:
Adnama Mining Resources, Inc.
Agata Mining Ventures, Inc.
Cagdianao Mining Corporation
Carrascal Nickel Corporation
CTP Construction and Mining Corporation
Greenstone Resources Corporation
Hinatuan Mining Corporation
Manila Mining Corporation
Marcventures Mining and Development Corporation
Mindanao Mineral Processing and Refining Corporation
Pacific Nickel Philippines Incorporated
Philsaga Mining Corporation
Platinum Group Metals Corporation
Silangan Mindanao Mining Company, Inc.
SR Metals Incorporated
Taganito HPAL Nickel Corporation
Taganito Mining Corporation
Westernshore Nickel Corporation
To give the media a better understanding of the current mining issues, Regional Director Roger A. De Dios presented the State of Caraga Minerals Industry.  Engr. Rennan Cuadrillero, President of the Caraga Mine Safety and Health Council, presented the Relief Assistance and Rescue Efforts of Caraga Mining Companies to Surigao City in the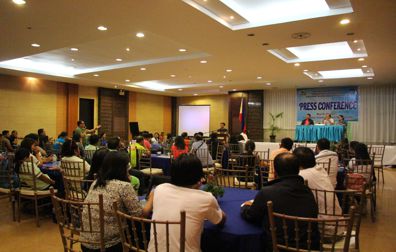 Aftermath of the 6.7-magnitude Earthquake that hit Surigao City.  He also showed the photodocumentation of the relief and emergency response operations. Ms. Genevieve P. Chua, President of the Community Relations, Education & Development Officers (CREDO) Inc., presented the Introduction of the Social Development and Management Program (SDMP).
After the presentations, reporters from Surigao del Norte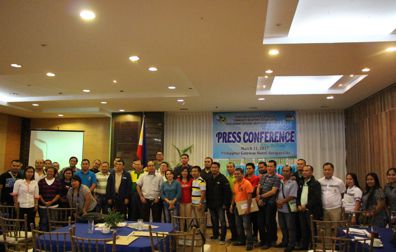 media outfits asked questions and raised various mining issues during the Question and Answer Session. Towards the end of the press conference, a brief interaction between the media practitioners and the mining stakeholders ensued.